Digital Security Helpline Manager (MENA)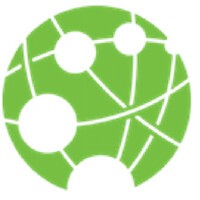 Access Now
Tunis, Tunisia
Posted on Tuesday, August 29, 2023
The Organization and Role
About Access Now
Access Now is a growing international human rights organization dedicated to defending and extending the digital rights of users at risk around the world, including issues of privacy, security, freedom of expression, and transparency. Our policy, advocacy, technology, and operations teams have staff presences in Europe, Latin America, the Middle East/North Africa (MENA), North America, and South/Southeast Asia, to provide global support to our mission.
About this role
As the MENA Digital Security Helpline Manager you will lead the operations of the Digital Security Helpline team for our MENA region. You will manage a team of technologists, providing real-time direct technical assistance to at-risk users in the world. You will support the local team in managing the case workload, and will contribute to problem-solving on the daily operations. You will be an instrumental part of the Helpline management team, and will contribute to the development and improvement of processes, workflows and documentation of the global Helpline operation.
What you will do
Lead, manage and support the Digital Security Helpline team in the MENA region, in operation and programmatic aspects of the work

Plan, coordinate and prioritize the regional Helpline workload, shifts and capacity

Ensure quality of work and compliance to established procedures for cases managed by the regional team

Coordinate support and facilitate problem-solving of Helpline operation, including by coordinating tier 2 staff activities (regional coordinators, analysts)

Perform analysis and reporting of different metrics of team performance and incident handling

Advocate for and support the personal and professional development of the Helpline team in the region

Support the overall management and process improvements for the operation of the Digital Security Helpline, as part of the Helpline management team

Contribute to the development, review and curation of documentation to strengthen the Helpline's knowledge database

Contribute to the strategic programmatic direction of the Digital Security Helpline

Assist at-risk users dealing with incidents via various communications methods such as email, chat and video, as required

Assist in global implementation of the annual RightsCon summit series

Perform other duties as assigned



Skills, education, and mindset you will bring
Strong people management skills with an ability to lead and motivate a diverse team in charge of responding to digital emergencies in real time




Strong ability to plan, organize, execute, and bring tasks and projects to completion

Experience with process-driven operations, establishing key performance indicators (KPIs), metrics, and the ability to articulate impact

Excellent written and verbal communications skills in English

Excellent written and verbal communication skills in French and/or Arabic

Strong cultural understanding and experience across the region

Interest in, or prior experience working with women and/or queer communities, civil society, and Human Rights defender organizations in the region

Demonstrated ability to work independently and in a group to produce successful results

Technical understanding of the internet, and the digital threats faced by victims of human rights abuse and human rights activists and defenders

Familiarity with response protocols for digital security incidents

Willingness to travel on occasion



The Details
Location
This is a full-time position, to be located in Tunis, Tunisia. The successful candidate must possess the right to work in this location. At this time Access Now Tunis Team Members are working through hybrid office arrangements, combining remote at-home work with intermittent use of our Tunis office.
Remuneration
Access Now offers competitive compensation and benefits packages that align competitively with locations and regions around the world. As an example, initial placement within the salary range in Tunis is $3,400 USD gross monthly.
Benefits for this specific role are tied to the location, and will vary. Regardless of location, all Team Members benefit from a strong global culture aligned around:
Work-life balance...including a generous paid time-off program between 36 and 40 days annually

Access to supplemental health care insurance policies

Professional development and growth opportunities

Extensive workplace flexibility

Organizational resilience and support for all team members, including paid family leave and employee assistance programs




Connection to a diverse, global team of passionate, principled professionals




Opportunities to recharge (including one month of paid refresher leave after 4 years)
How to Apply
Please submit the following documents:
Résumé/CV (removing

all

personally identifying information such as age, gender, marital status, address, and photo)

Thoughtful cover letter outlining your suitability for our role, with particular attention to your experience aligning to the core functions
Our hiring teams review applications submitted through our Career Openings page; email submissions are not accepted. Please note that if you are applying via a link in a 3rd party system (examples: Indeed, Glassdoor, LinkedIn, Snaphunt, Zip Recruiter), be sure that you are going through the application link in BambooHR so that you are properly uploading a distinct Cover Letter and a separate CV/Resume.
In order for us to communicate with you on the status of your application, please add apps.bamboohr.com to your contacts list, and check spam or junk folders so that you do not miss updates from us.
We are a global human rights organization committed to inclusivity and equity, and seek the most talented team members who bring their true selves, with diverse backgrounds, cultures, perspectives, and experiences. We are interested in receiving applications from people who consider themselves as under-represented in their talent communities. As an equal opportunity employer, we value and encourage diversity and consider applicants for all positions without regard to race, color, religion, creed, gender, sex, national origin, age, disability, marital or veteran status, sexual orientation, gender identity or expression, or any other legally protected status. Our commitment applies with regard to all aspects of one's employment, including hiring, transfer, promotion, compensation, eligibility for benefits, and termination.
Published 2023-08-28