Manager of Directed Registration and Enrollment Management - Georgetown University Law Center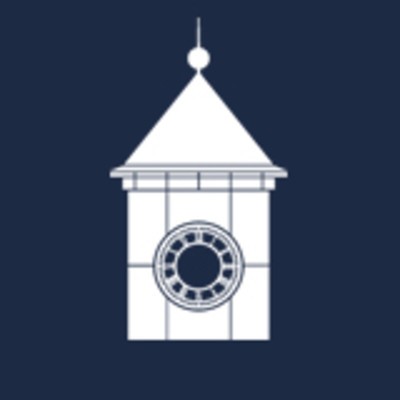 Center on Privacy and Technology
center, tx, usa
Posted on Thursday, March 9, 2023
Located in a historic neighborhood in the nation's capital, Georgetown offers rigorous academic programs, a global perspective, exciting ways to take advantage of Washington, D.C., and a commitment to social justice. Our community is a tight knit group of remarkable individuals interested in intellectual inquiry and making a difference in the world.
Requirements
Manager of Directed Registration and Enrollment Management – Georgetown University Law Center
Job Overview
The Manager of Directed Registration and Enrollment Management has three distinct areas of responsibility:
First: Specialized registration of hundreds of students each semester in professor permission courses, mandatory attendance courses, core/required curriculum (e.g., Advocacy LLM, S.J.D., Two-Year LLM, Scholars programs), cross-campus and consortium courses, and departmental-permission courses (e.g., Supervised Research, Externship). With the Senior Associate Registrar for Registration, the Manager assists with general registration and serves as an advisor to students and faculty regarding these processes
Second: Run of ad hoc reports and assistance for enforcing academic policies as they relate to student enrollment. This includes processing voluntary leaves of absences and withdrawals from the Law Center, as well as updating student records for degree/certificate changes, concurrent/joint degree students, study abroad and visiting away students. They create new student records and generate university credentials for special programs – for example, visiting exchange students and researchers, JD/LLM and LLM/MIA dual degree students.
Third: Coordination of transfer credit analysis and mutually exclusive course review; and cooperation with administrators in the Admissions, Academic Affairs, and Experiential Education offices in evaluating official law transcripts and course syllabi for transfer credit and mutual exclusion with Law Center courses.
Work Interactions
By organization, the Manager of Directed Registration and Enrollment Management reports to the Senior Associate Registrar, but in practice operates autonomously, having the authority to make decisions and exceptions to regulations without supervision. They interact with the entire Law Center community, including students, deans, full-time and adjunct faculty, administrators, and staff, as well as external constituencies
The Manager interacts primarily by email and phone with a broad range of constituencies, including students, alumni, deans, faculty, visitors, and other external sources. They analyze and interpret data and provide information in a clear and understandable fashion, serve in an advisory capacity, and understand and interpret Law Center policies and procedures and authorize exceptions to these rules on a daily basis.
The Manager qualifies as a "Team Leader" - advising and directing the teams; answering complex questions functioning as an expert resource; maintaining assignment completion schedules.
Because the Office of the Registrar maintains a team-oriented environment, the Manager understands and accepts their role as part of this team. Due to the cyclical nature of the Registrar's Office responsibilities, the Manager - as is every employee - is called upon to work extended hours (including some weekend time) several times each semester (registration, add-drop, exams, commencement). Therefore, they apply a positive attitude and a willingness to devote as much time as is required to do the job right.
As well, during peak times of the year- registration, graduation, and exams -­ they assume responsibilities outside of their established scope of work.
Qualifications
Bachelor's degree - preference for a Master's degree
At least 3 years of continuous work experience in a demanding environment requiring demonstrated multitasking and organizational skills - preference for work experience in higher education or customer service
Computer literacy, with advanced skills in Microsoft Word, Excel, e-mail systems, and PC-based database management programs, such as Microsoft Access, all in a Windows environment
Familiarity with internet research tools
Ability to multi-task, prioritize projects, and work independently, as well as part of a team
High motivated, detail­ oriented, and organized
Excellent time management skills with strong and demonstrated ability to effectively meet goals and deadlines
Demonstrated flexibility and agility in handling multiple complex projects in fast-paced environment while maintaining professionalism
Ability to react to new situations appropriately and to adapt readily to changing work demands
Demonstrated ability to show initiative and to learn new skills
Exceptional oral and written communication skills
Superior interpersonal and problem solving skills, including the ability to interact in a tactful and diplomatic manner to work effectively with diverse constituencies of faculty, students, staff, administrators, professionals and external constituencies by phone, in writing, and in person
Good listening skills and diplomacy
The ability to use authority wisely and to establish priorities
Ability to maintain the confidentiality of sensitive information
Willingness and availability to work weekends and extended hours as needed, as described above
Preferred qualification
Knowledge of - and prior use of - Banner, Cognos, and DegreeWorks
Work Mode: Hybrid. Please note that work mode designations are regularly reviewed in order to meet the evolving needs of the University. Such review may necessitate a change to a position's mode of work designation. Complete details about Georgetown University's mode of work designations for staff positions can be found on the Department of Human Resources Mode of Work Designation.
Current Georgetown Employees:
If you currently work at Georgetown University, please exit this website and login to GMS (gms.georgetown.edu) using your Net ID and password. Then select the Career worklet on your GMS Home dashboard to view Jobs at Georgetown.
Submission Guidelines:
Please note that in order to be considered an applicant for any position at Georgetown University you must submit a cover letter and resume for each position of interest for which you believe you are qualified. These documents are not kept on file for future positions.
Need Assistance:
Need some assistance with the application process? Please call 202-687-2500. For more information about the suite of benefits, professional development and community involvement opportunities that make up Georgetown's commitment to its employees, please visit the Georgetown Works website.
EEO Statement:
Georgetown University is an Equal Opportunity/Affirmative Action Employer fully dedicated to achieving a diverse faculty and staff. All qualified applicants are encouraged to apply and will receive consideration for employment without regard to race, color, religion, national origin, age, sex (including pregnancy, gender identity and expression, and sexual orientation), disability status, protected veteran status, or any other characteristic protected by law.
Benefits:
Georgetown University offers a comprehensive and competitive benefit package that includes medical, dental, vision, disability and life insurance, retirement savings, tuition assistance, work-life balance benefits, employee discounts and an array of voluntary insurance options. You can learn more about benefits and eligibility on the Department of Human Resources website.