Director of Student Life, Office of Student Life - Georgetown University Law Center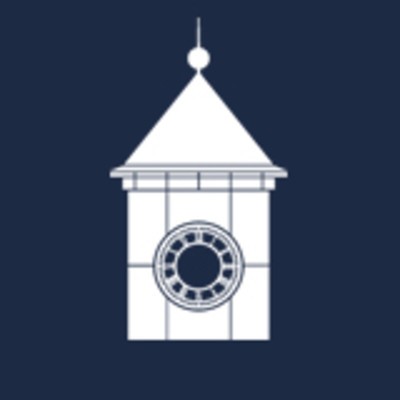 Center on Privacy and Technology
center, tx, usa
Posted on Thursday, March 30, 2023
Located in a historic neighborhood in the nation's capital, Georgetown offers rigorous academic programs, a global perspective, exciting ways to take advantage of Washington, D.C., and a commitment to social justice. Our community is a tight knit group of remarkable individuals interested in intellectual inquiry and making a difference in the world.
Requirements
Director of Student Life, Office of Student Life - Georgetown University Law Center
Georgetown Law students build their leadership and advocacy skills through the legal, political, artistic, and cultural scene on campus and in D.C. The Office of Student Life (OSL) oversees Orientation in the fall and advises on Commencement in the spring, hosts the Peer Advisor Program, and provides discounted student tickets to events around the D.C. area.
Job Overview
The Director of Student Life provides strategic direction for and manages Georgetown Law's Office of Student Life, an integral part of co-curricular and community life at the school. The office supervises the activities, leadership training and financial management of more than 80 active student organizations; guides a large and active Student Bar Association in a culture of shared governance; develops student leadership programs; plans portions of the annual Commencement program for nearly 1,000 graduates, including the Graduation Gala; supervises the peer-to-peer advising program for 575 first year JD students; provides active support for more than 20 student diversity and identity organizations, serving more than 750 students from historically underrepresented backgrounds in the legal profession; and develops and manages programs that promote a sense of community and further the institution's mission as a leading law school in the Jesuit tradition.
Student/Student Group Advising and Advocacy
Directly supervises the Student Bar Association and its weekly meetings, advocacy and activities
Acts as a liaison between students and the law school and university administration regarding student life issues
Provides strategic guidance to individual student organizations, including programming that promotes community building, academic enhancement and career development
Navigates complex issues that may arise with programs or conflicts within or across student organizations
Oversees professional development and leadership training for student organization leaders
Provides special support to the members and leaders of the school's 20+ diversity and identity student organizations, representing students from historically under-represented backgrounds, including roundtables, faculty mentorship series, alumni connections, etc.
Collaborates on program development and student support in the RISE program for students from backgrounds historically underrepresented in the legal profession
Co-directs the Peer Advisor Program, including hiring, training and supervising 30+ upper-class peer mentors for 1Ls
Assists individual students with student life-related concerns
Management
Directly supervises two positions - the Assistant Director of Student Life and the Office Manager of Student Life
Manages the Student Life, Commencement and Graduation Gala Budgets and has general supervisory responsibility for the overall budgets for the Student Bar Association and 100+ student organizations
Assesses student life programs and services and implements changes that improve the student experience
Participates in Law Center-wide student life committees and co-chairs the Student Life and Wellness Committee
Develops, implements, revises and enforces Student Life policies
Programming
Plans and executes the annual Graduation Gala
Oversees the development and coordination of various annual student life programs focused on developing a sense of community among students, faculty, and staff
Develops and delivers collaborative programs that teach professional competencies and leadership and engage student formation theory and best practices.
ODOS/OSL Leadership
Collaborates with the Dean of Students and the ODOS directors' group to develop approaches to community building, student support, and professional identity development
Seconds the Dean of Students when they are traveling or otherwise unavailable, including on emergency support and crisis management functions
Collaborates with the ODOS leadership to develop a communications and programming plan that provides first year students with the support, community, information and resources they need to successfully navigate the law school experience
Work Interactions
Reporting directly to the AVP/Dean of Students, the Director of Student Life manages the Assistant Director and Office Manager; the Director of Student Life interacts with student group leaders and faculty. They regularly partner with the Office of the Dean of Students, the Office of Residence Life and Student Programs, the Center for Wellness Promotion, the Office of Career Services, the Office of Public Interest and Community Service, the Office of Special Events, the Office of Graduate Programs, the Office of Equity and Inclusion, the Office of Alumni Affairs and Advancement, the RISE program and Campus Ministry and Office of Academic Affairs.
Qualifications
Bachelor's degree - preference for JD degree [note: consideration will be given to other advanced degrees in a related field - for example, higher education, law, counseling and/or management]
At least 3 years of progressively responsible management experience in student affairs or a related field at the undergraduate and/or professional or graduate school level or equivalent management and program experience with a demonstrated commitment to higher education and student affairs
Additional skills
Proven track record of, or demonstrated capacity to excel at, staff and budget management
Experience with student program development and supervision
Experience with, or high capacity to excel at, student advising
Demonstrated interest in working with law or other graduate students
Knowledge of and interest in recent changes in legal education and the legal profession, including the intersection of co-curricular programs and professional skills development
Strong interpersonal, oral and written communication skills, including high emotional intelligence, ability to navigate conflict, and ability to speak compellingly to large audiences
Superior judgment, discretion, integrity and professionalism
Capacity to collaborate with and support students, staff and faculty from highly diverse racial, ethnic, gender and sexual identity, religious, political and socioeconomic backgrounds
Ability to juggle multiple competing priorities
Ability to navigate complex problems and offer strategic solutions
Flexibility and commitment to periodically work long and/or irregular hours, especially in August, September and May
Work Mode: Hybrid. Please note that work mode designations are regularly reviewed in order to meet the evolving needs of the University. Such review may necessitate a change to a position's mode of work designation. Complete details about Georgetown University's mode of work designations for staff positions can be found on the Department of Human Resources Mode of Work Designation.
Current Georgetown Employees:
If you currently work at Georgetown University, please exit this website and login to GMS (gms.georgetown.edu) using your Net ID and password. Then select the Career worklet on your GMS Home dashboard to view Jobs at Georgetown.
Submission Guidelines:
Please note that in order to be considered an applicant for any position at Georgetown University you must submit a cover letter and resume for each position of interest for which you believe you are qualified. These documents are not kept on file for future positions.
Need Assistance:
Need some assistance with the application process? Please call 202-687-2500. For more information about the suite of benefits, professional development and community involvement opportunities that make up Georgetown's commitment to its employees, please visit the Georgetown Works website.
EEO Statement:
Georgetown University is an Equal Opportunity/Affirmative Action Employer fully dedicated to achieving a diverse faculty and staff. All qualified applicants are encouraged to apply and will receive consideration for employment without regard to race, color, religion, national origin, age, sex (including pregnancy, gender identity and expression, and sexual orientation), disability status, protected veteran status, or any other characteristic protected by law.
Benefits:
Georgetown University offers a comprehensive and competitive benefit package that includes medical, dental, vision, disability and life insurance, retirement savings, tuition assistance, work-life balance benefits, employee discounts and an array of voluntary insurance options. You can learn more about benefits and eligibility on the Department of Human Resources website.