Student Account Analyst - Student Account and Cashiering Services Office - Georgetown University Law Center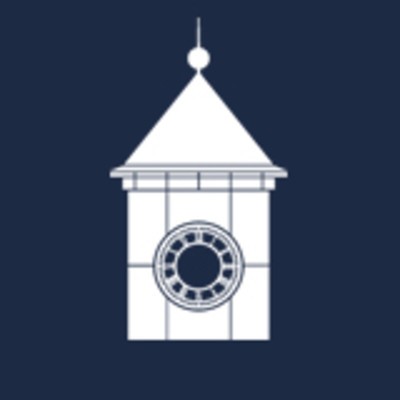 Center on Privacy and Technology
IT
center, tx, usa
Posted on Friday, July 21, 2023
Located in a historic neighborhood in the nation's capital, Georgetown offers rigorous academic programs, a global perspective, exciting ways to take advantage of Washington, D.C., and a commitment to social justice. Our community is a tight knit group of remarkable individuals interested in intellectual inquiry and making a difference in the world.
Requirements
Student Account Analyst - Student Account and Cashiering Services Office - Georgetown University Law Center
Job Overview
The Student Account Analyst serves students, staff, parents and community members through the Student Account and Cashiering Services Office, working on a broad array of student service issues, including: student accounts, financial aid, veteran's benefits, orientation, admissions and registration. They participate with other service areas to facilitate consistent delivery of service and information; and consistently deliver service in a professional, efficient and friendly manner.
Their duties include but are not limited to:
Assures the processing of charges and payments related to student tuition and fees
Updates student financial records
Maintains the financial integrity of the Student Accounts System (BANNER) through accounting
Performs analysis and reconciliation of BANNER's activities
Processes fee payments and departmental deposits (TOUCHNET) and petty cash
Uses initiative/judgment in analyzing information, and in determining a course of action within the specifications of standard practice and established procedures
Work Interactions
Reporting directly to the Director of Office of Student Accounts, who in turn reports to the Law Center Chief Financial Officer (CFO), the Student Accounts Analyst interacts with students, parents, and staff members of the Financial Office, Registrar's Office, Admissions Office, Financial Aid, Bursar's Office, and other University departments.
Requirements and Qualifications
Education and Training:
Associate's degree - preference for Bachelor's degree
3 years of combined experience in Student Accounts, Accounts Receivable, Collections, or Financial/Accounting field
Experience with the Banner student record system
Experience with the TouchNet Bill+Payment software suite
Knowledge of:
Proficiency with use of Microsoft Office Suite, especially Excel and experienced in financial data system
Knowledge of Title IV rules and FERPA rules a plus.
Knowledge of Payment Card Industry Data Security Standard
Knowledge of Workday (Georgetown Management System)
Skills/Abilities
Excellent public relations, oral and written communication - and the ability to communicate sensitive and/or complex information in a confidential and straightforward manner
Ability to work cooperatively with others and to maintain effective customer service toward all persons contacted during the course of job performance
Ability to establish and to maintain effective and productive working relationships within a diverse and multicultural environment
Ability to multitask and to manage time and priorities to meet deadlines
Basic to Intermediate accounting skills
Proven diagnostic, problem-solving and organizational skills
A positive and supportive attitude, and the willingness to continuously learn
Strong customer service orientation
Strong analytical skills, attention to detail, and error-free work
Candidate selected must successfully complete a post-offer background check.
Work Mode: Hybrid. Please note that work mode designations are regularly reviewed in order to meet the evolving needs of the University. Such review may necessitate a change to a position's mode of work designation. Complete details about Georgetown University's mode of work designations for staff positions can be found on the Department of Human Resources Mode of Work Designation.
Current Georgetown Employees:
If you currently work at Georgetown University, please exit this website and login to GMS (gms.georgetown.edu) using your Net ID and password. Then select the Career worklet on your GMS Home dashboard to view Jobs at Georgetown.
Submission Guidelines:
Please note that in order to be considered an applicant for any position at Georgetown University you must submit a cover letter and resume for each position of interest for which you believe you are qualified. These documents are not kept on file for future positions.
Need Assistance:
Need some assistance with the application process? Please call 202-687-2500. For more information about the suite of benefits, professional development and community involvement opportunities that make up Georgetown's commitment to its employees, please visit the Georgetown Works website.
EEO Statement:
Georgetown University is an Equal Opportunity/Affirmative Action Employer fully dedicated to achieving a diverse faculty and staff. All qualified applicants are encouraged to apply and will receive consideration for employment without regard to race, color, religion, national origin, age, sex (including pregnancy, gender identity and expression, and sexual orientation), disability status, protected veteran status, or any other characteristic protected by law.
Benefits:
Georgetown University offers a comprehensive and competitive benefit package that includes medical, dental, vision, disability and life insurance, retirement savings, tuition assistance, work-life balance benefits, employee discounts and an array of voluntary insurance options. You can learn more about benefits and eligibility on the Department of Human Resources website.