Program Associate, Institute of International Economic Law (IIEL) - Georgetown University Law Center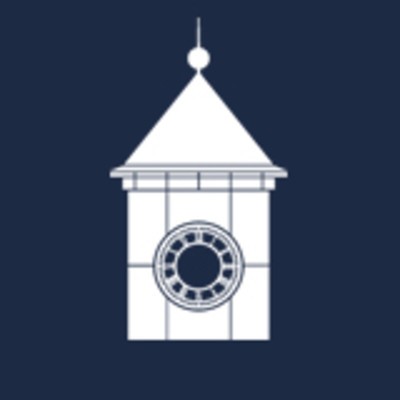 Center on Privacy and Technology
Operations
center, tx, usa
Posted on Wednesday, August 9, 2023
Located in a historic neighborhood in the nation's capital, Georgetown offers rigorous academic programs, a global perspective, exciting ways to take advantage of Washington, D.C., and a commitment to social justice. Our community is a tight knit group of remarkable individuals interested in intellectual inquiry and making a difference in the world.
Requirements
Program Associate, Institute of International Economic Law (IIEL) - Georgetown University Law Center
The is the focal point for the study of international economic law at Georgetown Law. Our faculty includes scholars and practitioners at the forefront of all areas of international economic law including trade, investment and financial regulation, tax, business and monetary law. IIEL administers a robust programming calendar with programs geared toward both students and professionals alike.
Job Overview
The Program Associate is a critical team member, working closely with the entire IIEL team to facilitate the smooth functioning of all IIEL programs and activities.
They manage all administrative and financial activities required for the effective and efficient administration of IIEL's world-class webinars, in-person conferences, executive education and student courses, as well as for IIEL's media and communications including website and social media maintenance; and formalize strategic partnerships with other universities, international organizations, and business enterprises.
Work Interactions
Reporting to the IIEL Director and Associate Director of Events and Communications, the Program Associate - in a frontline staff role - has a customer service mindset, excellent attention to detail, and an independent working ability. They initiate and process all IIEL financial and budgetary transactions for the smooth functioning of IIEL events and programs; support all events and communications initiatives; and interface with a variety of Georgetown Law departments, staff, students, and faculty to follow-up on and execute assigned tasks.
Requirements and Qualifications
Bachelor's degree - preference for international studies, economics, or related field
Up to 2 years of experience - preference for administrative experience in a higher education setting
Experience with managing financial records and budgets
Experience and proficiency with Excel, Word, PowerPoint, Google Docs/Sheets
Experience with program administration, event and travel planning
An effective team player with strong problem-solving skills, multitasking ability and a customer service orientation
Comfortable with interact with internal colleagues and external donors, program participants and VIPs
Excellent interpersonal, written and verbal communications abilities
Strong attention to detail, organization, time-management skills
Availability and willingness to work mornings and evenings as needed for events
Preferred qualifications
Some experience with graphic design and marketing tools
Basic website maintenance skills
Comfort working in both virtual and hybrid event formats
International and/or multicultural experience/exposure
Work Mode: Hybrid. Please note that work mode designations are regularly reviewed in order to meet the evolving needs of the University. Such review may necessitate a change to a position's mode of work designation. Complete details about Georgetown University's mode of work designations for staff and AAP positions can be found on the Department of Human Resources Mode of Work Designation.
Candidates selected for interview should be prepared to complete a one-hour writing assignment as part of the process for selecting final candidates.
Current Georgetown Employees:
If you currently work at Georgetown University, please exit this website and login to GMS (gms.georgetown.edu) using your Net ID and password. Then select the Career worklet on your GMS Home dashboard to view Jobs at Georgetown.
Submission Guidelines:
Please note that in order to be considered an applicant for any position at Georgetown University you must submit a cover letter and resume for each position of interest for which you believe you are qualified. These documents are not kept on file for future positions.
Need Assistance:
Need some assistance with the application process? Please call 202-687-2500. For more information about the suite of benefits, professional development and community involvement opportunities that make up Georgetown's commitment to its employees, please visit the Georgetown Works website.
EEO Statement:
Georgetown University is an Equal Opportunity/Affirmative Action Employer fully dedicated to achieving a diverse faculty and staff. All qualified applicants are encouraged to apply and will receive consideration for employment without regard to race, color, religion, national origin, age, sex (including pregnancy, gender identity and expression, and sexual orientation), disability status, protected veteran status, or any other characteristic protected by law.
Benefits:
Georgetown University offers a comprehensive and competitive benefit package that includes medical, dental, vision, disability and life insurance, retirement savings, tuition assistance, work-life balance benefits, employee discounts and an array of voluntary insurance options. You can learn more about benefits and eligibility on the Department of Human Resources website.