Access Services Circulation & Media Assistant - Georgetown University Law Library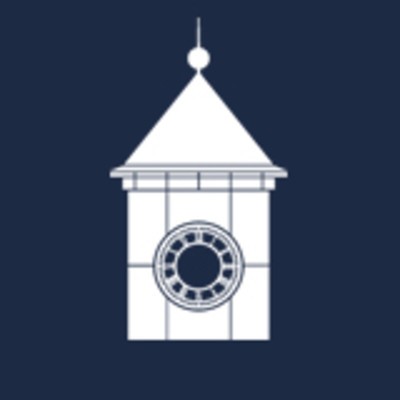 Center on Privacy and Technology
Marketing & Communications
center, tx, usa
Posted on Wednesday, September 13, 2023
Located in a historic neighborhood in the nation's capital, Georgetown offers rigorous academic programs, a global perspective, exciting ways to take advantage of Washington, D.C., and a commitment to social justice. Our community is a tight knit group of remarkable individuals interested in intellectual inquiry and making a difference in the world.
Requirements
Access Services Circulation & Media Assistant - Georgetown University Law Library
Job Overview
The Access Services Circulation & Media Assistant, under the supervision of the Head of Access Services, serves within the Access Services Department of the Georgetown University Law Library. They assist patrons at the circulation and media services desk; perform paging, holding, and recall requests; assist in maintaining the physical collection throughout the library; maintain and assist in using the microform collection and equipment; ensure that library photocopying and printing services are operational; and regularly perform department and library projects as assigned.
They monitor and staff the Law Library's Circulation Desk and Media Services area in responsibilities that include but are not limited to: performing paging, holding, and recall requests; providing onsite circulation of books and equipment; distribution of hold and interlibrary loan (ILL) materials; handling billing matters; and addressing patron inquiries. Many of these tasks require a significant understanding of the library's Alma fulfillment module, ensuring that records are accurate and materials are moving as predicted. The incumbent works with the Head of Access Services as well as other library departments to develop and implement circulation policies and service practices provided at the Law Library's Circulation Desk and Media Services Desk.
The Access Services Circulation & Media Assistant manages the processing and distribution of new books and daily periodicals, filing of all microform, and keeping the Media Services collection and equipment organized and in good working order. They provide support for photocopying and printing services within the library, including adding paper and toner to units as needed, clearing jams, ordering supplies, making minor adjustments, and reporting larger issues to technicians. As well, the also assist the Interlibrary Loan Coordinator with daily scanning, processing, and packaging of Interlibrary Borrowing and Lending materials.
They have the technical knowledge to serve as a backup for several of the essential functions in the Access Services Department, among them are filling and monitoring ILL borrowing and lending requests; supporting the functions of the Law Library's Course Reserve, Casebook Reserve, and Consortium Borrowing; reviewing, approving, and modifying the Law Library's study space assignments and reservations, reserve carrels, and research shelves; and answering questions relating to the Law Library Membership program, assessing fines, reconciling graduating student's library accounts, and processing replacement bills for lost items.
The Access Services Circulation & Media Assistant has a regular Tuesday-Saturday work schedule. They are the only Access Services Department staff member onsite on Saturdays, and therefore, needs a complete understanding of all the Access Services functions to answer patron, staff, and DPS queries directed to the Law Library's Circulation Desk. Throughout the year, the Circulation and Media Assistant also provides occasional coverage during holidays and Sundays.
Work Interactions
Within the Access Services Department, the Access Services Circulation & Media Assistant reports directly to the Head of Access Services; and they are often the first point of contact for patrons entering the library. As such, they are required to understand and implement library procedures and policies in regards to circulation of material and physical access to the library. Additionally, they spend some portion of time assisting and monitoring student workers during the execution of departmental projects, as well as at the Circulation Desk on Saturdays and when occasionally working on Sundays and holidays as the only Access Services staff member onsite. They also advise and serve as a backup for other staff members within the Access Services department.
They communicate directly with library patrons to address issues with patron records, holds, overdue materials, and fines. Within the Law Library, they interact on a regular basis with the Acquisitions and Cataloging Departments in processing and in distributing new library materials, and with the Reference Department in dealing with the location of physical materials and electronic access issues related to patron status, fines, and patron blocks.
Outside of the Law Library, they communicate with members of the Department of Public Safety (DPS) who staff the Security Desk to answer questions about accessing the library, and with technicians to report supply and maintenance issues regarding photocopying and printing of student/department printers and microform equipment. As a backup in the department, they may communicate with the Registrar's Office to properly identify and process fines for graduating students, with the Georgetown Law Bookstore to determine new Casebook Reserves each semester, and with other libraries and law firms that use our ILL lending program.
Requirements and Qualifications
Required:
High School diploma and 3 to 5 years of library experience
Excellent communications and written skills
Flexibility in dealing with conflict
Experience with Microsoft products (Word, Excel) and Google Suite tool equivalents
Preferred:
Two years of college
Experience in academic libraries
Financial skills and filing skills
Integrated library systems experience (Alma preferred)
Work Mode: On Campus. Please note that work mode designations are regularly reviewed in order to meet the evolving needs of the University. Such review may necessitate a change to a position's mode of work designation. Complete details about Georgetown University's mode of work designations for staff and AAP positions can be found on the Department of Human Resources Mode of Work Designation.
Current Georgetown Employees:
If you currently work at Georgetown University, please exit this website and login to GMS (gms.georgetown.edu) using your Net ID and password. Then select the Career worklet on your GMS Home dashboard to view Jobs at Georgetown.
Submission Guidelines:
Please note that in order to be considered an applicant for any position at Georgetown University you must submit a cover letter and resume for each position of interest for which you believe you are qualified. These documents are not kept on file for future positions.
Need Assistance:
Need some assistance with the application process? Please call 202-687-2500. For more information about the suite of benefits, professional development and community involvement opportunities that make up Georgetown's commitment to its employees, please visit the Georgetown Works website.
EEO Statement:
Georgetown University is an Equal Opportunity/Affirmative Action Employer fully dedicated to achieving a diverse faculty and staff. All qualified applicants are encouraged to apply and will receive consideration for employment without regard to race, color, religion, national origin, age, sex (including pregnancy, gender identity and expression, and sexual orientation), disability status, protected veteran status, or any other characteristic protected by law.
Benefits:
Georgetown University offers a comprehensive and competitive benefit package that includes medical, dental, vision, disability and life insurance, retirement savings, tuition assistance, work-life balance benefits, employee discounts and an array of voluntary insurance options. You can learn more about benefits and eligibility on the Department of Human Resources website.