Project Associate (2 of 2 opportunities), Health Policy and the Law Initiative - O'Neill Institute - Georgetown University Law Center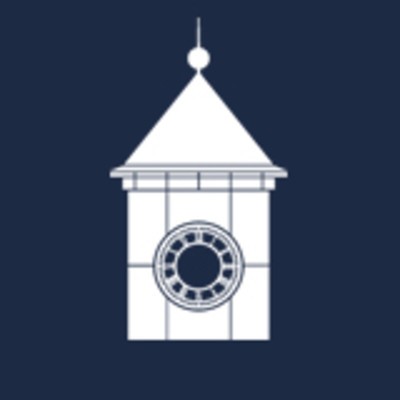 Center on Privacy and Technology
center, tx, usa
Posted on Thursday, September 14, 2023
Located in a historic neighborhood in the nation's capital, Georgetown offers rigorous academic programs, a global perspective, exciting ways to take advantage of Washington, D.C., and a commitment to social justice. Our community is a tight knit group of remarkable individuals interested in intellectual inquiry and making a difference in the world.
Requirements
Project Associate (2 of 2 opportunities), Health Policy and the Law Initiative - O'Neill Institute - Georgetown University Law Center
Georgetown Law's O'Neill Institute for National and Global Health Law believes that the law is a fundamental tool for solving critical health problems. We see national and global health law as a frontier for collaborative, international, and rights-based approaches to health and well-being for all. Its Health Policy and the Law Initiative focuses on the important role that litigation and the courts play in health policy. We serve as a one-stop resource for policymakers and the media on critical health policy legal issues - with an emphasis on access to coverage, affordability, transparency, and equity.
Job Overview
The Project Associate works on projects and/or academic research projects and explore new policy areas - including preparation of white papers, organization of research colloquia, participation in expert meetings, coordination of interdisciplinary research team, and grant writing.
Academic projects involve working closely with faculty to produce scholarly works for publication. In some case, this work will result in joint publication.
Generally:
Work with the Institute's Director, faculty members, and staff to conduct short-term advanced research projects, including legal and policy research on relevant national and global health law (e.g., public health law, international health regulations, health and human rights). Includes some supervision of Research Assistants (RAs) and student research on relevant

topics. Projects

involve legal and policy writing and presentations, as well as participation in related conferences and events.
Support O'Neill Institute/ Global Health Law LL.M. courses to expand opportunities for experiential learning; cultivate and help manage relationships with external clients to help define and support student papers and evaluate work; and support for the course development and execution.
Work Interactions
The Project Associate reports to the Director, Health and Human Rights Initiative.
External: Communicate with partners and funders as necessary for assigned projects.
Internal: Communicate with other institutes, clinics and professors as needed to obtain information relevant to research projects.
Requirements and Qualifications
JD or JD/MPH
At least 3 years of health law and/or health policy experience - including some supervisory experience
Familiarity with both domestic and international health law topics
Academic and working knowledge of research topics related to health law
Excellent research and legal writing skills
Ability to operate professionally and maturely in interactions with academic and other stakeholders
Ability to work well as part of a small team and supervise student work in a professional manner
Preferred Qualification
Exceptional academic credentials, including publications
Work Mode: Hybrid. Please note that work mode designations are regularly reviewed in order to meet the evolving needs of the University. Such review may necessitate a change to a position's mode of work designation. Complete details about Georgetown University's mode of work designations for staff positions can be found on the Department of Human Resources Mode of Work Designation.
Current Georgetown Employees:
If you currently work at Georgetown University, please exit this website and login to GMS (gms.georgetown.edu) using your Net ID and password. Then select the Career worklet on your GMS Home dashboard to view Jobs at Georgetown.
Submission Guidelines:
Please note that in order to be considered an applicant for any position at Georgetown University you must submit a cover letter and resume for each position of interest for which you believe you are qualified. These documents are not kept on file for future positions.
Need Assistance:
Need some assistance with the application process? Please call 202-687-2500. For more information about the suite of benefits, professional development and community involvement opportunities that make up Georgetown's commitment to its employees, please visit the Georgetown Works website.
EEO Statement:
Georgetown University is an Equal Opportunity/Affirmative Action Employer fully dedicated to achieving a diverse faculty and staff. All qualified applicants are encouraged to apply and will receive consideration for employment without regard to race, color, religion, national origin, age, sex (including pregnancy, gender identity and expression, and sexual orientation), disability status, protected veteran status, or any other characteristic protected by law.
Benefits:
Georgetown University offers a comprehensive and competitive benefit package that includes medical, dental, vision, disability and life insurance, retirement savings, tuition assistance, work-life balance benefits, employee discounts and an array of voluntary insurance options. You can learn more about benefits and eligibility on the Department of Human Resources website.