Systems Librarian - Georgetown University Law Library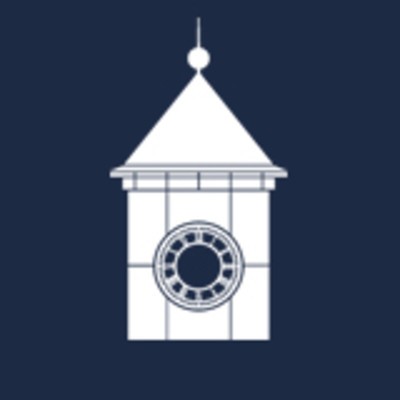 Center on Privacy and Technology
center, tx, usa
Posted on Friday, September 22, 2023
Located in a historic neighborhood in the nation's capital, Georgetown offers rigorous academic programs, a global perspective, exciting ways to take advantage of Washington, D.C., and a commitment to social justice. Our community is a tight knit group of remarkable individuals interested in intellectual inquiry and making a difference in the world.
Requirements
Systems Librarian - Georgetown University Law Library
Job Overview
The Systems Librarian coordinates the management of the Law Library's collection management and discovery platforms, including the Ex Libris Alma/Primo VE Integrated Library System, supports the integration of the system with other platforms used within the Law Library, and serves as a leader in designing, implementing, and maintaining additional tools and platforms for user discovery and management of Law Library resources.
Working both independently and as part of a team, the Systems Librarian develops, implements, and assesses Law Library tools and services by focusing on usability, accessibility, sustainability, and performance. They also provide expertise and work collaboratively with staff across the Law Library to develop scripts or programs that automate tasks and workflows and optimize user discovery experiences.
As a member of the Law Library Technology Department, the Systems Librarian works with other team members to provide a full range of technology support to the Law Library. Along with other members of the department, they work across functional areas, and In addition, this assist Law Library staff with technology training and troubleshooting.
Work Interactions
The Systems Librarian reports to the Head of Law Library Technology, and works closely with key staff members from across the Law Library, the University, and the Washington Research Library Consortium (WRLC). Their work directly impacts all Law Library users.
Requirements and Qualifications
Required:
Master's in Library or Information Science or equivalent
Five to eight (5-8) years of library experience - preferably in an academic library
Excellent oral and written communication skills
Strong analytical and problem-solving skills
Ability to effectively communicate technical issues and solutions to diverse stakeholders
Commitment to fostering a diverse educational environment and workplace and an ability to work effectively with a diverse faculty and student population
Demonstrated experience managing an integrated library system or other library discovery systems
Experience developing and/or supporting systems and strategies to automate library workflows
Experience using library system analytics to both automate workflows and generate required statistics
Familiarity with user-centered design to support usability testing of Library systems and services
Knowledge of current and recent industry trends in search, discovery, and delivery systems
Firm understanding of current metadata and cataloging standards and processes
Familiarity with library technology standards and protocols such as FRBR, Z39.50, OAI/PHM, MARC, and RDA
Familiarity with XML and XSLT
Preferred:
Experience with Ex Libris Alma/Primo
Experience creating scripts or programs to automate tasks using a high-level scripting and programming language such as JavaScript, Python, or PHP
Experience using APIs to integrate complementary library systems
Understanding of the different user information-seeking and information-using behavior of graduate-level patrons within the academic library setting
Experience managing technical projects or initiatives
Familiarity with EZproxy or other remote access and authentication workflows
Experience with a library-focused content management system
Experience with data visualization
Work Mode: Hybrid. Please note that work mode designations are regularly reviewed in order to meet the evolving needs of the University. Such review may necessitate a change to a position's mode of work designation. Complete details about Georgetown University's mode of work designations for staff and AAP positions can be found on the Department of Human Resources Mode of Work Designation.
Current Georgetown Employees:
If you currently work at Georgetown University, please exit this website and login to GMS (gms.georgetown.edu) using your Net ID and password. Then select the Career worklet on your GMS Home dashboard to view Jobs at Georgetown.
Submission Guidelines:
Please note that in order to be considered an applicant for any position at Georgetown University you must submit a resume for each position of interest for which you believe you are qualified. Documents are not kept on file for future positions.
Need Assistance:
Need some assistance with the application process? Please call 202-687-2500. For more information about the suite of benefits, professional development and community involvement opportunities that make up Georgetown's commitment to its employees, please visit the Georgetown Works website.
EEO Statement:
Georgetown University is an Equal Opportunity/Affirmative Action Employer fully dedicated to achieving a diverse faculty and staff. All qualified applicants are encouraged to apply and will receive consideration for employment without regard to race, color, religion, national origin, age, sex (including pregnancy, gender identity and expression, and sexual orientation), disability status, protected veteran status, or any other characteristic protected by law.
Benefits:
Georgetown University offers a comprehensive and competitive benefit package that includes medical, dental, vision, disability and life insurance, retirement savings, tuition assistance, work-life balance benefits, employee discounts and an array of voluntary insurance options. You can learn more about benefits and eligibility on the Department of Human Resources website.