Senior Research Analyst, Center for Innovations in Community Safety - Georgetown University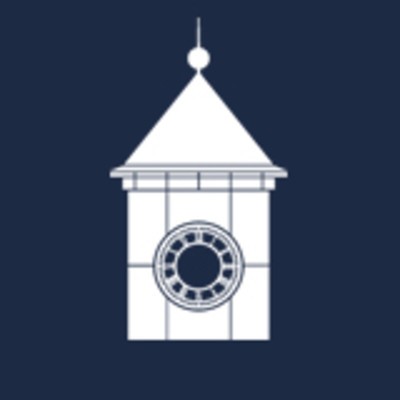 Center on Privacy and Technology
IT
center, tx, usa
Posted on Friday, September 22, 2023
Located in a historic neighborhood in the nation's capital, Georgetown offers rigorous academic programs, a global perspective, exciting ways to take advantage of Washington, D.C., and a commitment to social justice. Our community is a tight knit group of remarkable individuals interested in intellectual inquiry and making a difference in the world.
Requirements
Senior Research Analyst, Center for Innovations in Community Safety - Georgetown University
Georgetown's Center for Innovations in Community Safety (CICS) is dedicated to a new vision of community safety, a vision that recognizes the need to take a broad approach to meeting community needs while reducing the harm of current approaches.
Job Overview
The Senior Research Analyst advances the work of Georgetown's Center for Innovations in Community Safety (CICS) - primarily by designing and leading CICS research projects.
They work collaboratively with CICS staff, faculty directors, University colleagues, and community partners, to lead and oversee research activities to measure the impact of community safety-related programs and interventions, including programs being implemented by CICS.
As well, they conduct mixed methods research, data collection and analyses - with a strong focus on quantitative methods such as survey design and administrative data analysis - while overseeing a team of junior-level researchers.
The Senior Research Analyst works with CICS staff and partners to effectively present data and research findings to diverse audiences, including donors, policy-makers, journalists, and academics among others, through reports, data visualizations and other publications. They also help to expand CICS' research portfolio, including support for the drafting and submission of grant applications and for additional research and evaluation activities.
Work Interactions
Reporting to the Director of Research and Evaluation of CICS, the Senior Research Analyst has work interactions that include:
Development and maintenance of relationships with law enforcement, violence intervention, and other community safety-oriented agencies and advocates
Close coordination and collaboration with

The Executive Director and Director of Research and Evaluation regarding CICS's overall research strategy
CICS programs and research projects such as the AIR Equity Initiative, HVIP Collaborative, ABLE and Police for Tomorrow Project, and with the staff assigned to work on these projects regarding program evaluation
GU/GULC's officers of Financial Affairs, Human Resources, Development, Communications, IST, Events, General Counsel, and the office of Centers & Institutes
Non-CICS Georgetown University faculty, both in and outside the law school
Other researchers studying policing, the criminal legal system, and policies or programs designed to improve community safety
Outside partners (e.g., law firms, law enforcement agencies, funders, social psychologists, civil rights advocates, researchers) to support CICS's research portfolio
Requirements and Qualifications
Master's degree or a Ph.D. candidate
5+ years of experience (including academic) in one or more of the following areas: ● designing and/or carrying out large scale social science research ● collecting and analyzing large quantitative datasets - preference for criminal legal system knowledge/experience ● program evaluation and implementation studies
Advanced statistical analyses using complex datasets
Strong record of and commitment to engaged, innovative, advocacy-based research, and mission-driven experience
Preferred qualifications
Well-versed in diverse criminal legal system and social justice issues, qualitative and quantitative evaluation strategies
Strong skills in organization, detail-orientation, and collaboration
managing and analyzing administrative police data
Work Mode: Hybrid. Please note that work mode designations are regularly reviewed in order to meet the evolving needs of the University. Such review may necessitate a change to a position's mode of work designation. Complete details about Georgetown University's mode of work designations for staff and AAP positions can be found on the Department of Human Resources Mode of Work Designation.
Current Georgetown Employees:
If you currently work at Georgetown University, please exit this website and login to GMS (gms.georgetown.edu) using your Net ID and password. Then select the Career worklet on your GMS Home dashboard to view Jobs at Georgetown.
Submission Guidelines:
Please note that in order to be considered an applicant for any position at Georgetown University you must submit a cover letter and resume for each position of interest for which you believe you are qualified. These documents are not kept on file for future positions.
Need Assistance:
Need some assistance with the application process? Please call 202-687-2500. For more information about the suite of benefits, professional development and community involvement opportunities that make up Georgetown's commitment to its employees, please visit the Georgetown Works website.
EEO Statement:
Georgetown University is an Equal Opportunity/Affirmative Action Employer fully dedicated to achieving a diverse faculty and staff. All qualified applicants are encouraged to apply and will receive consideration for employment without regard to race, color, religion, national origin, age, sex (including pregnancy, gender identity and expression, and sexual orientation), disability status, protected veteran status, or any other characteristic protected by law.
Benefits:
Georgetown University offers a comprehensive and competitive benefit package that includes medical, dental, vision, disability and life insurance, retirement savings, tuition assistance, work-life balance benefits, employee discounts and an array of voluntary insurance options. You can learn more about benefits and eligibility on the Department of Human Resources website.