Director of Law Stewardship and Donor Relations - Development Department - Georgetown University Law Center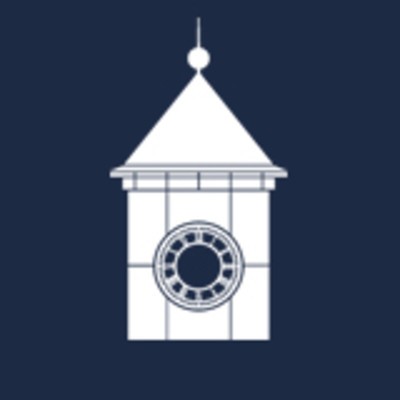 Center on Privacy and Technology
center, tx, usa
Posted on Friday, September 22, 2023
Located in a historic neighborhood in the nation's capital, Georgetown offers rigorous academic programs, a global perspective, exciting ways to take advantage of Washington, D.C., and a commitment to social justice. Our community is a tight knit group of remarkable individuals interested in intellectual inquiry and making a difference in the world.
Requirements
Director of Law Stewardship and Donor Relations - Development Department - Georgetown University Law Center
Job Overview

The Director of Law Stewardship and Donor Relations is responsible for the management and strategic implementation of the stewardship program for Georgetown Law's most generous donors. Central to this role is the development of a culture of gratitude throughout all reports, materials and correspondence produced by the stewardship team. The Director ensures maximum stewardship relationships with donors through strong leadership, ensuring the stewardship team's adherence to performance measures, and integrating a philosophy of collaboration, positive attitude and performance throughout the stewardship team.

The Director serves as the stewardship liaison to the Georgetown Law Development Department and works closely with development officers to implement the stewardship strategy for donors. They are responsible for ensuring that the Law Center's most generous donors are appropriately thanked and stewarded, and that they receive compelling communications about the impact of their contributions. This includes building direct relationships with donors, particularly those at the million dollar-plus level, many of whom are board members at Georgetown Law and across the university. As well, they interface regularly with VIP donors and prospects, development officers and those in the president's office to ensure that Law Center donors feel appreciated and engaged with the vision of Georgetown.
The Director provides oversight of all stewardship staff and programs, including the donor acknowledgement process and special thank-you touches such as calls from the President and Executive Vice President when appropriate.
They craft talking points for the Executive Vice President and Dean of the Law Center; and manage the preparation of personalized reports for donors on the funds they have created at Georgetown.
Work Interactions
Reporting to the Assistant Vice President, Development, the Director of Law Stewardship and Donor Relations is responsible for the development of stewardship reporting to donors of select endowed and current use funds in coordination with development and academic staff.

They maintain oversight of all donor recognition on the Law Center campus, including inscribing names on the donor wall and the installation of donor plaques and signage; and advise on the naming of spaces and facilities, including adhering to the university's policies on naming spaces. Additionally, they design and implement the stewardship strategy for both endowed and current-use gifts, with particular attention placed on stewardship of donors of endowed professorship funds, scholarship, facilities and other academic funds. This objective necessitates a strong working relationship with the Law Center CFO, faculty, administration and program administrators in, as well as development officers to ensure that 1) funds are being spent according to donor intent, 2) the University systematically acknowledges the generous support of donors, regardless of where the gift is designated, and 3) the University reports to donors on the impact of their gifts.

The Director participates in stewardship and engagement events and works collaboratively with the entire development, communications, annual fund and main campus staff to ensure effective donor-centered communication with Georgetown donors. Finally, the Director necessarily has a strong understanding of university and advancement policies and the ability to work with various campus stakeholders to foster consensus and implement strategic solutions for the benefit of the university and its donors.

Work Interactions and Work Mode Designation

Reporting to the Assistant Vice President of Development for Georgetown Law, the Director of Law Stewardship and Donor Relations is a senior member of the Law Development team, and within the Law Advancement Office, they manage two Donor Relation staff members.
They work closely with (but not limited to) development officers, Marketing & Communications team, the Law Center CFO and the investment office, major gift prospects and donors, foundation representatives and the dean's office.
They work with both internal and external constituents and is highly service-oriented. Due to the level of confidential information handled, they apply careful judgment and discretion; and given the diversity of workload, they employ flexibility and efficiency to prioritizing the tasks and meeting deadlines in their wide variety of assignments.
Requirements and Qualifications

Bachelor's degree
At least minimum of 5 years of stewardship and/or development communications and writing experience, including management experience
Organizational, leadership and project management skills
Demonstrated writing and proofreading abilities
Demonstrated superior supervisory and collaborative skills among a variety of diverse personalities
Ability to work independently in a deadline-oriented environment
Ability to develop and monitor budgets and schedules
Ability to work effectively with diverse constituencies
Knowledge of standard stewardship practices and procedures
Proficiency with MS Office computer software applications, particularly Excel; and familiarity with fundraising databases
Excellent written and verbal communication skills, ability to interact well with others
Analytical, well organized, and the ability to handle multiple tasks and priorities simultaneously and consistently to meet all deadlines
Detail orientation, accuracy and ability to work independently
Discretion with confidential information
Preferred qualifications
Ability to exercise sound judgment when making decisions to advance stewardship relationships with donors
Knowledge of Georgetown University
Work Mode: Hybrid. Please note that work mode designations are regularly reviewed in order to meet the evolving needs of the University. Such review may necessitate a change to a position's mode of work designation. Complete details about Georgetown University's mode of work designations for staff and AAP positions can be found on the Department of Human Resources Mode of Work Designation.
Current Georgetown Employees:
If you currently work at Georgetown University, please exit this website and login to GMS (gms.georgetown.edu) using your Net ID and password. Then select the Career worklet on your GMS Home dashboard to view Jobs at Georgetown.
Submission Guidelines:
Please note that in order to be considered an applicant for any position at Georgetown University you must submit a cover letter and resume for each position of interest for which you believe you are qualified. These documents are not kept on file for future positions.
Need Assistance:
Need some assistance with the application process? Please call 202-687-2500. For more information about the suite of benefits, professional development and community involvement opportunities that make up Georgetown's commitment to its employees, please visit the Georgetown Works website.
EEO Statement:
Georgetown University is an Equal Opportunity/Affirmative Action Employer fully dedicated to achieving a diverse faculty and staff. All qualified applicants are encouraged to apply and will receive consideration for employment without regard to race, color, religion, national origin, age, sex (including pregnancy, gender identity and expression, and sexual orientation), disability status, protected veteran status, or any other characteristic protected by law.
Benefits:
Georgetown University offers a comprehensive and competitive benefit package that includes medical, dental, vision, disability and life insurance, retirement savings, tuition assistance, work-life balance benefits, employee discounts and an array of voluntary insurance options. You can learn more about benefits and eligibility on the Department of Human Resources website.