Communications Specialist/Dispatcher (2 of 6 opportunities) - Campus Police Department - Georgetown University Law Center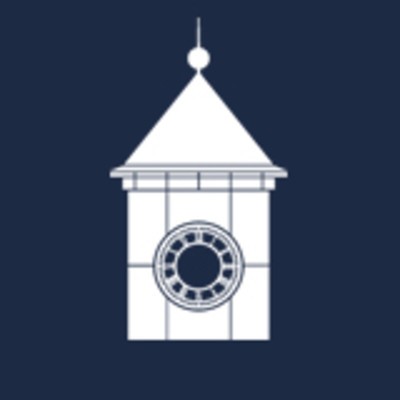 Center on Privacy and Technology
Marketing & Communications
center, tx, usa
Posted on Friday, September 22, 2023
Located in a historic neighborhood in the nation's capital, Georgetown offers rigorous academic programs, a global perspective, exciting ways to take advantage of Washington, D.C., and a commitment to social justice. Our community is a tight knit group of remarkable individuals interested in intellectual inquiry and making a difference in the world.
Requirements
Communications Specialist/Dispatcher (2 of 6 opportunities) - Campus Police Department - Georgetown University Law Center
Tradition. Innovation. A superb faculty, hundreds of course offerings — and all just steps away from the Capitol and Supreme Court. Georgetown Law is an exceptional institution in an enviable location.
Job Overview
The Communications Specialist/Dispatcher is a police dispatcher within the Georgetown Law Campus Police Department, a 24-hours/7 days a week operation. Serving as a Public Safety Answering Point (PSAP), they answer emergency and non-emergency calls for service, dispatch these calls, initiate EMS responses as necessary, and monitor alarm systems.
In work that can be fast-paced, time-critical, stressful, and demanding, and they employ good communication and resource management skills and their ability to multi-task, and resource management skills. In work that can be fast-paced, time-critical, stressful, and demanding, they employ good communication and resource management skills - and their ability to multi-task, and resource management skills – and remain calm and collected at all times.
Responsibilities include but are not limited to:
Following existing university, federal and DC guidelines, perform a variety of communications and operational tasks in support of public safety, security, and law enforcement operations – to include answering emergency telephone lines, dispatching police officers, monitoring the university fire alarm system, monitoring the university closed-circuit television (CCTV) security system, and providing information and customer service to the university community via both telephone and walk-up
Answer calls from the public regarding all types of emergencies ranging from crimes being committed to various kinds of university community needs
Employ their significant knowledge, skills, and abilities in responding to citizen needs and dispatching police officers to calls for service
Prioritize calls, depending on the level of the caller's emergency
Assist in tasks that include but are not limited to training new Communications Center staff and performing miscellaneous clerical tasks, such as updating and maintaining departmental records
Maintain required APCO certifications and current knowledge of police communications methods and practices
As assigned, represent the Campus Police Department by participating in various committees
Work Interactions
Reporting to the Shift Supervisor, the Communications Specialist/Dispatcher may work alone or in partnership with another Communications Specialist. Performing with general supervision, they work cooperativity with other communication dispatchers, patrol officers, operators, security officers, and student guards.
Requirements and Qualifications
High School diploma or equivalency - preference for degree
At least 2 years of general work experience - preference for 1 to 2 years of related experience as a dispatcher [note: an equivalent combination of training, education and/or experience may be considered in place of above education and experience requirements]
Demonstrated ability to multi-task and to remain calm while performing complex operations under stress
Ability to meet the physical requirements of the position, along with the daily responsibilities
Ability to type 35wpm, as demonstrated in a typing test administered as part of an interview process
Technical Qualifications or Specialized Certification
Must be a U.S. citizen
Must be at least 18 years of age
Ability to qualify for a Security Officer License in the District of Columbia.
Eligibility to obtain and maintain a Security Officer Commission
No felony convictions or convictions of misdemeanors involving crimes of moral turpitude or gross misconduct
Have valid driver's license without any violations in the last three years – and ability to maintain that license throughout employment
Confidence in use of computers, including Microsoft Word, Excel, and email and/or the ability to learn these applications
Intermediate knowledge of criminal and civil law and police policies and procedures
A demonstrated a high degree of ethical behavior and a willingness to adhere to the standards and regulations of the University and legal environment
Ability to employ tact, patience, and a courteous demeanor during interactions with students, staff, faculty, visitors, and community members
Knowledgeable of - and ability to accurately interpret - applicable federal, state and local laws, codes and regulations
Ability to interpret written material, verbal orders, and computer commands
Excellent verbal and written communications skills, including report writing
Preferred qualifications
Knowledge of telecommunications equipment
Administrative and clerical skills
Candidates selected for interview may be subject to a drug test, physical examination by a medical doctor to University specifications, and extensive psychological testing.
The candidate selected for hire must successfully completed a post-offer, pre-hire background check and to then qualify to obtain WALES/NCIC clearance.
Essential The Communications Specialist/Dispatcher is considered as essential under the University Personnel policy guidelines and therefore is subject to be on call when necessary. They must be willing to work extended, odd, or off hours to achieve the expectations of the Department. This may include rotating tours of duty (Their work shifts include are days, evenings, overnights, weekends, and holidays with fluctuating days off, according to departmental needs.)
Work Mode: On Campus. Please note that work mode designations are regularly reviewed in order to meet the evolving needs of the University. Such review may necessitate a change to a position's mode of work designation. Complete details about Georgetown University's mode of work designations for staff positions can be found on the Department of Human Resources Mode of Work Designation.
Current Georgetown Employees:
If you currently work at Georgetown University, please exit this website and login to GMS (gms.georgetown.edu) using your Net ID and password. Then select the Career worklet on your GMS Home dashboard to view Jobs at Georgetown.
Submission Guidelines:
Please note that in order to be considered an applicant for any position at Georgetown University you must submit a cover letter and resume for each position of interest for which you believe you are qualified. These documents are not kept on file for future positions.
Need Assistance:
Need some assistance with the application process? Please call 202-687-2500. For more information about the suite of benefits, professional development and community involvement opportunities that make up Georgetown's commitment to its employees, please visit the Georgetown Works website.
EEO Statement:
Georgetown University is an Equal Opportunity/Affirmative Action Employer fully dedicated to achieving a diverse faculty and staff. All qualified applicants are encouraged to apply and will receive consideration for employment without regard to race, color, religion, national origin, age, sex (including pregnancy, gender identity and expression, and sexual orientation), disability status, protected veteran status, or any other characteristic protected by law.
Benefits:
Georgetown University offers a comprehensive and competitive benefit package that includes medical, dental, vision, disability and life insurance, retirement savings, tuition assistance, work-life balance benefits, employee discounts and an array of voluntary insurance options. You can learn more about benefits and eligibility on the Department of Human Resources website.