Staff Attorney 2 (Senior Counsel) - Institute for Constitutional Advocacy - Georgetown University Law Center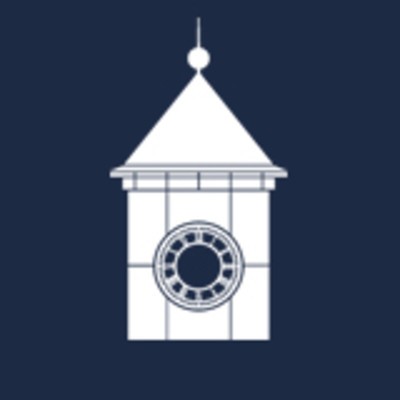 Center on Privacy and Technology
Legal
center, tx, usa
Posted on Friday, September 22, 2023
Located in a historic neighborhood in the nation's capital, Georgetown offers rigorous academic programs, a global perspective, exciting ways to take advantage of Washington, D.C., and a commitment to social justice. Our community is a tight knit group of remarkable individuals interested in intellectual inquiry and making a difference in the world.
Requirements
Staff Attorney 2 (Senior Counsel) - Institute for Constitutional Advocacy - Georgetown University Law Center
Georgetown Law's Institute for Constitutional Advocacy and Protection (ICAP) uses strategic legal advocacy to defend constitutional rights and values while working to restore confidence in the integrity of our governmental institutions.
Job Overview
The Staff Attorney 2 (Senior Counsel) drives results in complex, fast-moving, high-impact litigation to defend key constitutional rights and values, as well as related legal rights; they do by employing diverse litigation experience as well as exceptional legal abilities.
The Senior Counsel's responsibilities include (1) conceptualizing and effectuating high-impact litigation in defense of constitutional rights and values and (2) ensuring that Georgetown Law students are meaningfully and materially integrated into those litigation efforts. In particular, they engage in factual development and legal research, and draw on legal research provided by students, research assistants, and other ICAP attorneys to assist in conceiving of and then driving constitutional impact litigation strategies in close coordination with the Institute's Executive Director, Legal Director, and Supreme Court Director.
Drawing on high-level previous litigation and legal writing experience, the Senior Counsel carefully drafts, revises, and edits briefing materials to be filed in court pertaining to those cases; assists in mooting the oral advocates presenting and arguing the cases; and presents evidence and oral argument directly in courts, potentially at all levels of the state and federal court systems.
The Senior Counsel often assumes the lead role in individual cases, subject to the supervision of the Executive Director, Legal Director, and Supreme Court Director. They are also responsible for developing and implementing policy solutions on issues related to ICAP's litigation and core mission. Furthermore, the Senior Counsel closely supports ICAP's leadership in overseeing a practicum seminar designed to involve Georgetown Law students in understanding the nature of constitutional impact litigation and in contributing to ICAP's work.
Work Interactions
Supervised by ICAP's Executive Director, Legal Director, and Supreme Court Director, the Senior Counsel works closely with ICAP's other attorneys engaged in factual development and legal research and writing in support of ICAP's litigation efforts. Additionally, they coordinate directly with ICAP's co-counsel in litigation and interact with other Georgetown Law faculty supporting ICAP's work on particular cases and with students participating in the practicum seminar offered in connection with ICAP's work. All told, the Senior Counsel has an essential role in fulfilling ICAP's mission of harnessing the talent and expertise of Georgetown Law's faculty and students in designing and effectuating strategically selected, complex constitutional litigation and policy development on cutting-edge issues and exposing the law school community, including students in the ICAP practicum, to such work in meaningful ways.
Requirements and Qualifications
Bachelor's degree and J.D.
At least 6 years of legal experience after law school. including clerkship time, if applicable.
Applicants who are committed to promoting a sense of belonging and contributing to an equitable and inclusive learning and working environment for all are strongly encouraged to apply.
Work Mode: Hybrid. Please note that work mode designations are regularly reviewed in order to meet the evolving needs of the University. Such review may necessitate a change to a position's mode of work designation. Complete details about Georgetown University's mode of work designations for staff and AAP positions can be found at Mode of Work Designation.
Candidates must upload a cover letter, a resume, and a writing sample.
Current Georgetown Employees:
If you currently work at Georgetown University, please exit this website and login to GMS (gms.georgetown.edu) using your Net ID and password. Then select the Career worklet on your GMS Home dashboard to view Jobs at Georgetown.
Submission Guidelines:
Please note that in order to be considered an applicant for any position at Georgetown University you must submit a cover letter and resume for each position of interest for which you believe you are qualified. These documents are not kept on file for future positions.
Need Assistance:
Need some assistance with the application process? Please call 202-687-2500. For more information about the suite of benefits, professional development and community involvement opportunities that make up Georgetown's commitment to its employees, please visit the Georgetown Works website.
EEO Statement:
Georgetown University is an Equal Opportunity/Affirmative Action Employer fully dedicated to achieving a diverse faculty and staff. All qualified applicants are encouraged to apply and will receive consideration for employment without regard to race, color, religion, national origin, age, sex (including pregnancy, gender identity and expression, and sexual orientation), disability status, protected veteran status, or any other characteristic protected by law.
Benefits:
Georgetown University offers a comprehensive and competitive benefit package that includes medical, dental, vision, disability and life insurance, retirement savings, tuition assistance, work-life balance benefits, employee discounts and an array of voluntary insurance options. You can learn more about benefits and eligibility on the Department of Human Resources website.