Systems and Data Analyst, Systems and Strategy Management - Office of the Registrar - Georgetown University Law Center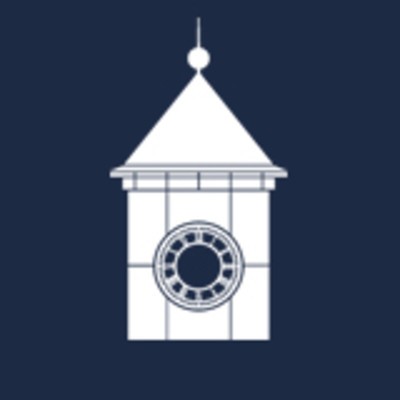 Center on Privacy and Technology
IT, Data Science
center, tx, usa
Posted on Friday, September 22, 2023
Located in a historic neighborhood in the nation's capital, Georgetown offers rigorous academic programs, a global perspective, exciting ways to take advantage of Washington, D.C., and a commitment to social justice. Our community is a tight knit group of remarkable individuals interested in intellectual inquiry and making a difference in the world.
Requirements
Systems and Data Analyst, Systems and Strategy Management – Office of the Registrar – Georgetown University Law Center
Job Overview
The key functions of the Office of the Registrar include exam administration; course registration and degree audits; state Bar, enrollment, and other certifications; and data reporting for ABA, Law Center departments, and other constituents.
The Systems and Data Analyst holds an essential role within the Officer of Registrar's team in support the goals and mission of the Law Center – and as do all staff members, they provide excellent service to our constituents.
They serve as the project manager for the Office of the Registrar by coordinating with leadership and colleagues to make sure that the scope and direction of each project is on schedule, as well as with other departments for support; and develop, organize, and execute technological functions of the Office of the Registrar while creating and maintaining business processes documentation.
They also create and maintain informational and training materials for faculty, students, and staff as applicable; and shares responsibility for data reporting and analysis, as well as technical assistance during critical periods (e.g., registration, exam administration, grades processing, and commencement) with the Associate Director. Additionally, identify and implement new procedures and technologies to further enhance office processes; and serve as a back-up to the Associate Registrar on university-wide and Banner-related taskforces.
Working under very general supervision, the Systems and Data Analyst demonstrates initiative and good judgement in identifying which issues to bring to the attention of the Registrar, or a Senior Associate, Associate or Assistant Registrar; and they communicate clearly and effectively about technological processes.
As a technology manager, the Systems and Data Analyst answers complex questions and serves as an expert resource; trains relevant Law Center faculty, administrators, and students, on the use of our student information systems and related systems and applications; prepares and disseminates training and "how to" materials, as appropriate; and maintains assignment completion schedules.
They apply analytical ability to integrate differing complicated bodies of knowledge in oversight of broad major functions or functions that differ significantly from each other, resolving most questions and accomplishing most tasks without guidance.
Work Interactions
Reporting directly to the Associate Registrar for Systems & Strategy Management, the Systems and Data Analyst assists in the training of full-time staff, temporary staff, and all other Law Center members on the use of the Student Information System (Banner) and assumes greater project leadership on certain tasks/projects.
They apply their in-depth knowledge and command of all policies, as well as their ability to interpret and apply those policies. They position also work with the Law Center's Information System Team and the University's Student Information System team, as well as the Office of the University Registrar.
The Systems and Data Analyst has a significant impact on the smooth functioning of the technical services supporting the work of the Office of the Registrar and its constituents; on compliance with federal laws relating to FERPA rights; and on students' ability to meet ABA guidelines for graduation and the state bar exam.
As a technical lead within the central department for administration of the Law Center's academic policies, they promptly and accurately to technical end-users and colleagues at the Law Center and across the campus. They use good judgement in presenting concerns to the Associate Registrar and proposing changes to existing policies, processes, and procedures in response to those concerns – matters that often directly impact students' academic success, ability to sit for state Bar exams, and compete for employment.
The Systems and Data Analyst interacts with the numerous constituencies at the Law Center and on Main Campus, including students, faculty, deans, other administrators, and other technology personnel within the University as well as outside vendors.
Team Environment
The Office of the Registrar maintains a team-oriented environment; and it is vital that Systems and Data Analyst understands and accepts their role as part of the team.
Because of the cyclical nature of the Office of the Registrar's responsibilities, they join every employee in working extended hours (including some weekend time) during peak periods (registration, exams, graduation clearance, commencement). A positive attitude and a willingness to devote as much time necessary to do the job right is a necessary attribute in this department.
As well, the Systems and Data Analyst recognizes that - during peak times of the year- registration, exams, graduation clearance, and commencement – they will be called upon to assume responsibilities outside their established scope of work.
Qualifications
Bachelor's degree – preference for major Business Management or Computer Science
3 to 5 years of progressively responsible experience in a Registrar's Office or similar technology-based workplace
Complex project management experience
Ability to provide leadership in enhancing the use of existing administrative systems and exploring new technologies to support the Office of the Registrar's many functions
Self-motivated, self-directed, with ability to work independently and capacity to handle multiple tasks simultaneously with accuracy and within strict deadlines
Commitment to maintain the highest levels of professionalism and office decorum, while retaining the interpersonal skills necessary to successful relate to our diverse constituents
Attention to detail, accuracy, and accountability
Excellent leadership and listening skills
Ability to establish priorities and to communicate well with various technical team members and with a wide variety of end-users
Capacity to maintain the confidentiality of student records
Proficiency in database management, including reporting/analysis
Progressively responsible experience in producing technical and end-user documentation
Preferred qualifications
Working knowledge and prior use of Banner, Cognos, SQL, Microsoft Access, and other Microsoft suite of products, database creation and management, and production of ad hoc programs
Technology use training
Work Mode: Hybrid. Please note that work mode designations are regularly reviewed in order to meet the evolving needs of the University. Such review may necessitate a change to a position's mode of work designation. Complete details about Georgetown University's mode of work designations for staff and AAP positions can be found on the Department of Human Resources Mode of Work Designation.
Current Georgetown Employees:
If you currently work at Georgetown University, please exit this website and login to GMS (gms.georgetown.edu) using your Net ID and password. Then select the Career worklet on your GMS Home dashboard to view Jobs at Georgetown.
Submission Guidelines:
Please note that in order to be considered an applicant for any position at Georgetown University you must submit a cover letter and resume for each position of interest for which you believe you are qualified. These documents are not kept on file for future positions.
Need Assistance:
Need some assistance with the application process? Please call 202-687-2500. For more information about the suite of benefits, professional development and community involvement opportunities that make up Georgetown's commitment to its employees, please visit the Georgetown Works website.
EEO Statement:
Georgetown University is an Equal Opportunity/Affirmative Action Employer fully dedicated to achieving a diverse faculty and staff. All qualified applicants are encouraged to apply and will receive consideration for employment without regard to race, color, religion, national origin, age, sex (including pregnancy, gender identity and expression, and sexual orientation), disability status, protected veteran status, or any other characteristic protected by law.
Benefits:
Georgetown University offers a comprehensive and competitive benefit package that includes medical, dental, vision, disability and life insurance, retirement savings, tuition assistance, work-life balance benefits, employee discounts and an array of voluntary insurance options. You can learn more about benefits and eligibility on the Department of Human Resources website.