Associate Director, Systems and Strategy Management - Office of the Registrar - Georgetown University Law Center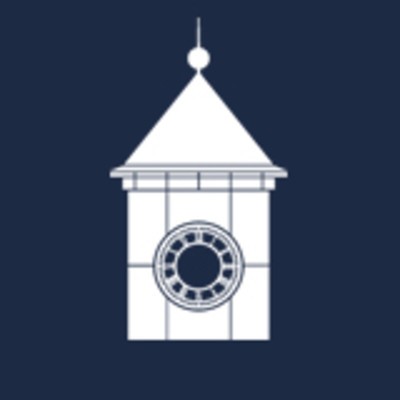 Center on Privacy and Technology
center, tx, usa
Posted on Friday, September 22, 2023
Located in a historic neighborhood in the nation's capital, Georgetown offers rigorous academic programs, a global perspective, exciting ways to take advantage of Washington, D.C., and a commitment to social justice. Our community is a tight knit group of remarkable individuals interested in intellectual inquiry and making a difference in the world.
Requirements
Associate Director, Systems and Strategy Management – Office of the Registrar – Georgetown University Law Center
Job Overview
Key functions of the Office of the Registrar include exam administration; course registration and degree audits; state Bar, enrollment, and other certifications; and data reporting for ABA, Law Center departments, and other constituents.
The Associate Director holds an essential role within the Officer of Registrar's team in support the goals and mission of the Law Center – and as do all staff members, they provide excellent service to our constituents.
They interact with very broad constituencies, including current and prospective students, faculty, alumni, and other visitors; and responds to inquiries concerning Law Center administrative and academic policies and office operations. They are responsible for the accuracy of all information conveyed to students in person, via e-mail or over the phone, and in handling their daily duties.
The Associate Director, once trained to process and complete student system functions and reporting requests, serves as a backup to the Associate Registrar on Banner functions. Other responsibilities include general administrative tasks associated with registration, examinations and graduation - three major functions for which duties are shared by the entire office.
They play a role in providing excellent service to our constituents on pre-registration, registration, reporting, system security, faculty evaluations, fee assessment, in-class computer exams and graduation to meet the goals and mission of the Law Center. Other responsibilities include developing, organizing, and executing technological functions of the Office of the Registrar; identifying and implementing of new procedures and technologies to further enhance academic processes; applying technical expertise to data reporting using the Cognos reporting tool and SQL; and implementing and testing computerized exam and paper processes.
Work Interactions
Reporting directly to the Associate Registrar of Systems & Strategy Management, the Associate Director receives general supervision, resolves most questions, and accomplishes tasks with some guidance.
They work closely with the Systems and Data Analyst, and assists in the training of 15 full-time staff, temporary staff, and all other Law Center members on the use of the Banner Student Information System. As well, they interact with virtually the entire student body - approximately 2600 students – as well as with more than 100 full-time and 150 adjunct faculty, either in person, over Zoom, over telephone or over email.
They maintain an in-depth knowledge and command of all policies, and interpret and apply those policies. They employ good judgment in identifying which issues should be brought to the attention of Associate Registrar or the Registrar; and communicate clearly and effectively about technological processes.
The Associate Director works with the Systems and Data Analyst to complete the heavy workload related to reporting, computer exam administration, and all other data-related operations of the office including Data Security, FERPA compliance and training, exams, grades, registration, commencement, and academic honors/awards. As well, they interact with the numerous constituencies at the Law Center and on Main Campus, including students, faculty, deans, other administrators, and other technology personnel within the University as well as outside vendors.
Because of the cyclical nature of the Office of the Registrar's responsibilities, the Associate Director joins every member of the staff in working extended hours (including some weekend time) several times each semester (during orientation, registration, add-drop, exams, grading, and commencement). Their positive attitude and willingness to devote as much time as required to do the job right are essential elements of a successful performance.
Qualifications
Bachelor's degree – preference for Computer Science major
1 to 3 years of progressively responsible experience in a Registrar's office or similar technology-based workplace
Ability to maintain their use of existing technologies and to explore new technologies to support the Office's many functions
Self-motivated and self-directed, with ability to work independently, and capacity for handling multiple tasks simultaneously
Ability to establish priorities and to meet strict and often competing deadlines
Exemplary organizational and customer service skills, assuring the maintenance of the highest levels of professionalism and office decorum
Excellent communications and organizational skills, a caring yet firm demeanor, and a high degree of professionalism and discretion
Ability to resolve constituent's questions and to know when to consult with the other staff members and Registrars, and the presence of mind to use authority wisely
Interpersonal skills to successfully relate to our diverse constituencies, including students, faculty, staff, alumni, and other visitors
Attention to detail, accuracy, accountability, and excellent teamwork and listening skills
Respect for the confidentiality of the Law Center's data and student records at all times
Preferred qualifications
Familiarity with the Banner student information system
Working knowledge and prior use of Cognos, SQL, Microsoft Access, and other Microsoft suite of products, especially Excel, database creation and management and production of ad hoc programs
Work Mode: Hybrid. Please note that work mode designations are regularly reviewed in order to meet the evolving needs of the University. Such review may necessitate a change to a position's mode of work designation. Complete details about Georgetown University's mode of work designations for staff and AAP positions can be found on the Department of Human Resources Mode of Work Designation.
Current Georgetown Employees:
If you currently work at Georgetown University, please exit this website and login to GMS (gms.georgetown.edu) using your Net ID and password. Then select the Career worklet on your GMS Home dashboard to view Jobs at Georgetown.
Submission Guidelines:
Please note that in order to be considered an applicant for any position at Georgetown University you must submit a cover letter and resume for each position of interest for which you believe you are qualified. These documents are not kept on file for future positions.
Need Assistance:
Need some assistance with the application process? Please call 202-687-2500. For more information about the suite of benefits, professional development and community involvement opportunities that make up Georgetown's commitment to its employees, please visit the Georgetown Works website.
EEO Statement:
Georgetown University is an Equal Opportunity/Affirmative Action Employer fully dedicated to achieving a diverse faculty and staff. All qualified applicants are encouraged to apply and will receive consideration for employment without regard to race, color, religion, national origin, age, sex (including pregnancy, gender identity and expression, and sexual orientation), disability status, protected veteran status, or any other characteristic protected by law.
Benefits:
Georgetown University offers a comprehensive and competitive benefit package that includes medical, dental, vision, disability and life insurance, retirement savings, tuition assistance, work-life balance benefits, employee discounts and an array of voluntary insurance options. You can learn more about benefits and eligibility on the Department of Human Resources website.