Front Desk & Job Listing Coordinator - Office of Career Strategy - Georgetown University Law Center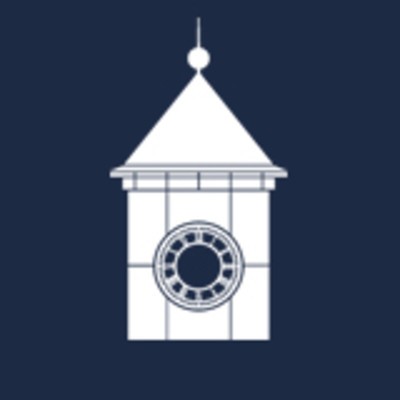 Center on Privacy and Technology
center, tx, usa
Posted on Friday, September 22, 2023
Located in a historic neighborhood in the nation's capital, Georgetown offers rigorous academic programs, a global perspective, exciting ways to take advantage of Washington, D.C., and a commitment to social justice. Our community is a tight knit group of remarkable individuals interested in intellectual inquiry and making a difference in the world.
Requirements
Front Desk & Job Listing Coordinator - Office of Career Strategy - Georgetown University Law Center
At Georgetown Law's Office of Career Strategy (OCS), we thrive on helping young professionals figure out a future that excites them. And we do it in an environment that places a premium on flexibility and autonomy for our team members. If we're speaking your language, read on to learn more about our two core principles and what we're looking for in a new team member.
Core Principle 1: OCS is mission-driven.
Our team is looking for people-centered professionals to join an office that is motivated by the daily interactions with creative, smart, driven, and curious students. We take pride in providing a service to those students that allows them to create their unique career plan, tailored to their specific needs and interests. We experience daily wins, and no day is ever boring!
Core Principle 2: OCS prioritizes our individual team members.
We offer flexibility and respect our team members' judgment and autonomy in meeting our mission. We don't micro-manage. Hierarchy is minimal and entrepreneurship is encouraged.
You will grow as a professional here. Our office leadership is committed to team members' professional development and encourages members to share their professional development interests. Additionally, we hold regular internal trainings on various topics and attend industry meetings and conferences.
The good news is that we are growing and we want to meet new team members!
Job Overview
The Front Desk and Job Listing Coordinator posts all job listings (more than 2000 annually) submitted to the Office of Career Strategy's electronic job listing database and manages the front desk - answering the phone, greeting visitors, and responding to inquiries. Reporting to the Director of the Office of Career Strategy, the Coordinator has duties that include but are not limited to:
Job Postings
Approves or rejects pending jobs (30 to 40 daily) and assures that each posting follows OCS-set guidelines and policies.
Approves employer registrations and assists employers with posting jobs on the Career Strategy website.
Serves as liaison for all questions and concerns for students, alumni, and employers regarding job postings; to legal employers seeking to recruit Georgetown Law students and alumni; and for alumni access to Symplicity.
Posts to diversity listservs and collects resumes.
Scheduling
Maintains the schedule of all career advisors' appointments.
Helps with scheduling student and alumni appointments with OCS advisors using Gmail Calendar and Symplicity.
Administration
Maintains sufficient familiarity with the office's programs and the University in general to respond to basic requests for Information.
Maintains a professional, welcoming atmosphere to visitors and callers.
Handles telephone calls, greeting students and other visitors, and answers inquiries
Performs general office tasks, including processing mail.
Assists Advisors with various data entry and other projects, as needed.
Requirements
Bachelor's degree or an equivalent degree
Excellent organizational and interpersonal skills
Service orientation and strong attention to detail
Self-motivation and confidence for working as part of a team
Strong verbal and written communication skills
Preferred qualifications
1 year of customer service experience
Word processing/database/internet skills
Work Mode: On Campus. Please note that work mode designations are regularly reviewed in order to meet the evolving needs of the University. Such review may necessitate a change to a position's mode of work designation. Complete details about Georgetown University's mode of work designations for staff and AAP positions can be found at Mode of Work Designation.
Current Georgetown Employees:
If you currently work at Georgetown University, please exit this website and login to GMS (gms.georgetown.edu) using your Net ID and password. Then select the Career worklet on your GMS Home dashboard to view Jobs at Georgetown.
Submission Guidelines:
Please note that in order to be considered an applicant for any position at Georgetown University you must submit a cover letter and resume for each position of interest for which you believe you are qualified. These documents are not kept on file for future positions.
Need Assistance:
Need some assistance with the application process? Please call 202-687-2500. For more information about the suite of benefits, professional development and community involvement opportunities that make up Georgetown's commitment to its employees, please visit the Georgetown Works website.
EEO Statement:
Georgetown University is an Equal Opportunity/Affirmative Action Employer fully dedicated to achieving a diverse faculty and staff. All qualified applicants are encouraged to apply and will receive consideration for employment without regard to race, color, religion, national origin, age, sex (including pregnancy, gender identity and expression, and sexual orientation), disability status, protected veteran status, or any other characteristic protected by law.
Benefits:
Georgetown University offers a comprehensive and competitive benefit package that includes medical, dental, vision, disability and life insurance, retirement savings, tuition assistance, work-life balance benefits, employee discounts and an array of voluntary insurance options. You can learn more about benefits and eligibility on the Department of Human Resources website.