Maintenance Mechanic II, Law Center Facilities - Georgetown University Law Center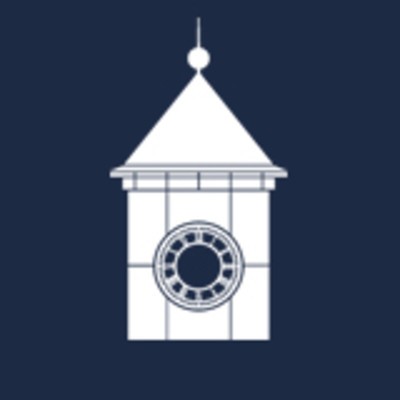 Center on Privacy and Technology
Operations
center, tx, usa
Posted on Friday, September 22, 2023
Located in a historic neighborhood in the nation's capital, Georgetown offers rigorous academic programs, a global perspective, exciting ways to take advantage of Washington, D.C., and a commitment to social justice. Our community is a tight knit group of remarkable individuals interested in intellectual inquiry and making a difference in the world.
Requirements
Maintenance Mechanic II, Law Center Facilities – Georgetown University Law Center
The Maintenance Mechanic II provides a direct service of the department in ensuring a comfortable, safe and clean environment in which the University community can live, learn, and work. Reporting directly to the Maintenance Manager, and working with other trades, alone or with helper as the situations requires, they perform preventive and maintenance trade work for maintaining building systems, equipment, and related components, in services that include routine and skilled preventative maintenance and repair of building systems (plumbing, electrical, carpentry, HVACR, painting, snow removal) in duties that include but are not limited to:
General Maintenance
Responsible for performing efficient operation, maintenance, and repair of all building systems.
Building systems include HVAC, water treatment, electrical, lighting, plumbing, energy management, fire protection, structural, hardware and keying.
Develops skills in installing, fabrication, constructing, troubleshooting and repairing complex mechanical and electrical equipment.
Receives work assignments, plans work to be performed, and obtains necessary tools, equipment and materials; Completes assignments, responds to community, and completes paperwork in a timely manner.
Demonstrates knowledge of equipment and employs service procedures and techniques indicative of first-class work.
Possesses knowledge of safe and efficient operation of all equipment, power and hand tools. Responsible for the care of assigned equipment, tools and uniforms
Responsible for keeping shop, equipment rooms, related mechanical areas and common area clean, organized and safe.
Inspects all areas of the building(s) and reports deficiencies as well as suggestions for improvement
Assist in the monitoring of contractors, inspecting work and generating deficiency lists.
Project a positive appearance and attitude at all times. Demonstrate exemplary tenant relations, team spirit and respect of others.
Emergency Response
Perform snow removal and emergency services during inclement weather and University emergencies.
Respond to all building system emergencies as directed.
Understand community emergency procedures and ensure the safety of the Georgetown Law students, faculty, and staff.
Other
Drive University vehicles when required, and follows all driving procedures.
Serve on various shifts and occasionally work extended hours, nights, weekends and holidays to ensure adequate building coverage and perform necessary repairs.
Perform other duties as assigned.
Qualifications
High School diploma
6 years of building maintenance experience
Graduate of a vocational or technical trade school or equivalent training
Universal CFC certification.
Possess a valid driver's license in Virginia, Maryland, or District of Columbia.
Once hired, must be qualified to conform to University Driving Policy
Willingness to comply with life safety and OSHA requirements
The work requires the ability to lift and carry minimum of 50 lbs. to heavy items; to walk, climb stairs, able to work on scaffolds, lifts and ladders over 12 feet in length, bend and crouch, and to reach and pull to work on equipment; and to use hands, arms and legs in using the tools and materials of the trade.
The Maintenance Mechanic II is considered emergency staffing and must follow departmental and University policies regarding emergencies.
Work Mode: On Campus. Please note that work mode designations are regularly reviewed in order to meet the evolving needs of the University. Such review may necessitate a change to a position's mode of work designation. Complete details about Georgetown University's mode of work designations for staff and AAP positions can be found on the Department of Human Resources Mode of Work Designation.
Current Georgetown Employees:
If you currently work at Georgetown University, please exit this website and login to GMS (gms.georgetown.edu) using your Net ID and password. Then select the Career worklet on your GMS Home dashboard to view Jobs at Georgetown.
Submission Guidelines:
Please note that in order to be considered an applicant for any position at Georgetown University you must submit a cover letter and resume for each position of interest for which you believe you are qualified. These documents are not kept on file for future positions.
Need Assistance:
Need some assistance with the application process? Please call 202-687-2500. For more information about the suite of benefits, professional development and community involvement opportunities that make up Georgetown's commitment to its employees, please visit the Georgetown Works website.
EEO Statement:
Georgetown University is an Equal Opportunity/Affirmative Action Employer fully dedicated to achieving a diverse faculty and staff. All qualified applicants are encouraged to apply and will receive consideration for employment without regard to race, color, religion, national origin, age, sex (including pregnancy, gender identity and expression, and sexual orientation), disability status, protected veteran status, or any other characteristic protected by law.
Benefits:
Georgetown University offers a comprehensive and competitive benefit package that includes medical, dental, vision, disability and life insurance, retirement savings, tuition assistance, work-life balance benefits, employee discounts and an array of voluntary insurance options. You can learn more about benefits and eligibility on the Department of Human Resources website.