Special Events Worker II - Georgetown University Law Center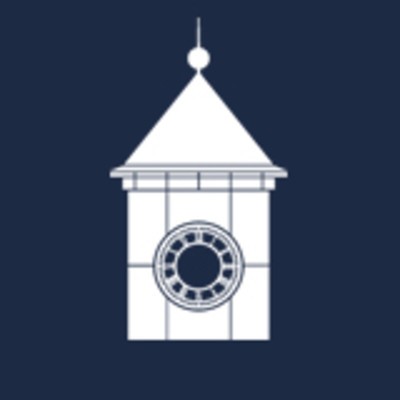 Center on Privacy and Technology
Administration
center, tx, usa
Posted on Friday, September 22, 2023
Located in a historic neighborhood in the nation's capital, Georgetown offers rigorous academic programs, a global perspective, exciting ways to take advantage of Washington, D.C., and a commitment to social justice. Our community is a tight knit group of remarkable individuals interested in intellectual inquiry and making a difference in the world.
Requirements
Special Events Worker II - Georgetown University Law Center
The Special Events Worker II Works in accordance with a detailed plan to support academic, social, and cultural events, the incumbent performs general and specific cleaning, deliveries, moving furniture, set ups and break downs of equipment, such as tables, chairs, podiums, stages and coat racks. In emergency or unusual situations, the incumbent performs other tasks as assigned including but not limited to minor carpentry work, painting, moving, custodial responsibilities of floor care, classroom cleaning, restroom cleaning, snow and ice removal and clean up associated with water or fire damages.
This position reports directly to the Special Events Manager. Under certain circumstances not limited to emergency snow removal, spills, and flooding, the incumbent will respond to requests from the Facilities Management office, all other Facilities Managers as may be required. The incumbent's work constitutes a direct service of the department to ensure a comfortable, safe and clean environment in which the University community can live, learn and work. S/he ensures that work complies with all applicable rules and regulations. Duties include, but are not limited to:
Uses and disposes of materials in accordance with applicable environmental safety and control regulations.
Keeps abreast of changes and new developments in applicable codes and regulations.
Incumbent must dress in proper uniform and carry valid University identification at all times.
The incumbent will be expected to set up tables, chairs, podium, stages, coat racks and other type of event equipment.
The position is designated, "Emergency Employee" by the University's definition. Emergency employees must report to work regardless of weather conditions. Employee may be exposed to potentially dangerous and/or hazardous conditions and is required to know and use appropriate and acceptable safety measures. Assigned hours will be dependent upon the needs of the University.
Requirements and Qualifications
High school diploma or equivalency.
Prefer one year of custodial work experience and event set up.
Driver's license from Maryland, District of Columbia, or Virginia is required. Must be qualified to conform to the University Driving Policy.
Must be able to lift up to fifty pounds, push and/or pull equipment up to 100 pounds on a rolling dolly.
Must be able to use arms and hands to lift and carry up to thirty-five pounds and tools of the trade.
Must be able to walk, climb stairs and ladders, bend and crouch, to reach and pull and to work on equipment.
Must be able to see, hear, smell and have a fundamental understanding of chemicals.
Must be able to read and understand product label instructions and to read and understand University policies and procedures.
Must be able to work well as part of a team and independently.
Must be capable of relating custodial and maintenance problems clearly to supervisor and/or the Work Management Center.
This position is considered an emergency position that requires that incumbent report to work during inclement weather at the regularly scheduled time regardless of whether the University is closed, opening late or closing early.
Must be able to be flexible to accommodate emergency situations such as staffing shortages and snow removal.
Current Georgetown Employees:
If you currently work at Georgetown University, please exit this website and login to GMS (gms.georgetown.edu) using your Net ID and password. Then select the Career worklet on your GMS Home dashboard to view Jobs at Georgetown.
Submission Guidelines:
Please note that in order to be considered an applicant for any position at Georgetown University you must submit a cover letter and resume for each position of interest for which you believe you are qualified. These documents are not kept on file for future positions.
Need Assistance:
Need some assistance with the application process? Please call 202-687-2500. For more information about the suite of benefits, professional development and community involvement opportunities that make up Georgetown's commitment to its employees, please visit the Georgetown Works website.
EEO Statement:
Georgetown University is an Equal Opportunity/Affirmative Action Employer fully dedicated to achieving a diverse faculty and staff. All qualified applicants are encouraged to apply and will receive consideration for employment without regard to race, color, religion, national origin, age, sex (including pregnancy, gender identity and expression, and sexual orientation), disability status, protected veteran status, or any other characteristic protected by law.
Benefits:
Georgetown University offers a comprehensive and competitive benefit package that includes medical, dental, vision, disability and life insurance, retirement savings, tuition assistance, work-life balance benefits, employee discounts and an array of voluntary insurance options. You can learn more about benefits and eligibility on the Department of Human Resources website.