Director of Program Management - Office of Executive and Continuing Legal Education - Georgetown University Law Center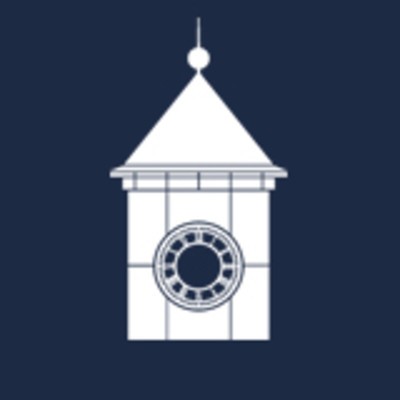 Center on Privacy and Technology
Legal
center, tx, usa
Posted on Wednesday, October 4, 2023
Located in a historic neighborhood in the nation's capital, Georgetown offers rigorous academic programs, a global perspective, exciting ways to take advantage of Washington, D.C., and a commitment to social justice. Our community is a tight knit group of remarkable individuals interested in intellectual inquiry and making a difference in the world.
Requirements
Director of Program Management - Office of Executive and Continuing Legal Education - Georgetown University Law Center
The Georgetown Law's Office of Executive and Continuing Legal Education (OECLE) brings together Georgetown's world-renowned faculty, today's top business minds, and Washington DC's most influential leaders to create transformative professional education for lawyers and legal adjacent careers. Focused on delivering both customizable and modular curricular content OECLE is an innovative hub for those looking to create lasting impact on the legal field from the inside out. The OECLE team is a dynamic group of designers, educators, lawyers, and entrepreneurs committed to serving lawyer-leaders around the world.
Job Overview
The Director of Program Management oversees the delivery and implementation of cutting-edge Executive Education programs and will work to position Georgetown as a leader in the legal executive and continuing education space.
They support the Executive Director in the growth of Georgetown Law's executive and continuing education programs by working closely with clients, faculty, interdepartmental partners, and vendors on a daily basis; and collaborate with the Director of Program Development and User Experience to ensure high-quality program conception and client oversight, applying critical expertise in decision-making ability, client service orientation, and social intelligence.
The Director supports the development and implementation of new systems, processes and programs, which includes serving as Project Lead on large-scale/high-visibility programs. They oversee overall workload distribution among the Program Management staff, managing the professional development of the staff; serves as the lead where the tactical and operational tasks meet strategic objectives; and identifies projects to improve the day-to-day and internal operations of program management.
Work Interactions
The Director of Program Management works closely with the Director of Program Development and User Experience, as well as with the PM team and Business Operations professional. They apply their strong understanding of program/project management, scalable content delivery, and proven ability to work with a wide range of constituent groups.
Externally, they communicate directly with clients, including but not limited to law firm leadership, government agencies, and think tanks.
Requirements and Qualifications
Bachelor's degree - preference for a Master's degree
6 to 8 years of relevant experience or an equivalent combination of education and relevant work experience - preferably in a higher education setting
Experience managing multiple tasks/projects and satisfying multiple high-level constituencies
Ability to work well with senior executives and faculty members, as well as a deep commitment to establishing strong relationships with all constituents of the program
Proven ability to identify projects to improve the day-to-day and internal operations of program management
A balance of experience creating enthusiasm around a shared vision with innovative operational expertise and leading a team
Familiarity with the delivery of executive education and/or corporate training
Experience in executive education
Preferred qualifications
A "lean start-up" mindset
Dedicated team player, flexible and creative, with ability to work with a variety of personalities and constituencies to deliver excellent programs at scale
Work Mode: Hybrid. Please note that work mode designations are regularly reviewed in order to meet the evolving needs of the University. Such review may necessitate a change to a position's mode of work designation. Complete details about Georgetown University's mode of work designations for staff and AAP positions can be found at Mode of Work Designation.
Current Georgetown Employees:
If you currently work at Georgetown University, please exit this website and login to GMS (gms.georgetown.edu) using your Net ID and password. Then select the Career worklet on your GMS Home dashboard to view Jobs at Georgetown.
Submission Guidelines:
Please note that in order to be considered an applicant for any position at Georgetown University you must submit a resume for each position of interest for which you believe you are qualified. Documents are not kept on file for future positions.
Need Assistance:
Need some assistance with the application process? Please call 202-687-2500. For more information about the suite of benefits, professional development and community involvement opportunities that make up Georgetown's commitment to its employees, please visit the Georgetown Works website.
EEO Statement:
Georgetown University is an Equal Opportunity/Affirmative Action Employer fully dedicated to achieving a diverse faculty and staff. All qualified applicants are encouraged to apply and will receive consideration for employment without regard to race, color, religion, national origin, age, sex (including pregnancy, gender identity and expression, and sexual orientation), disability status, protected veteran status, or any other characteristic protected by law.
Benefits:
Georgetown University offers a comprehensive and competitive benefit package that includes medical, dental, vision, disability and life insurance, retirement savings, tuition assistance, work-life balance benefits, employee discounts and an array of voluntary insurance options. You can learn more about benefits and eligibility on the Department of Human Resources website.