Admissions Officer for J.D. and Graduate Admissions - Georgetown University Law Center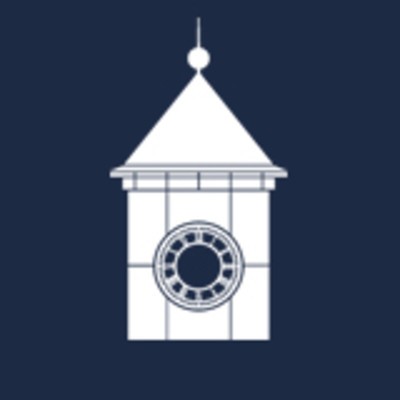 Center on Privacy and Technology
center, tx, usa
Posted on Thursday, October 5, 2023
Located in a historic neighborhood in the nation's capital, Georgetown offers rigorous academic programs, a global perspective, exciting ways to take advantage of Washington, D.C., and a commitment to social justice. Our community is a tight knit group of remarkable individuals interested in intellectual inquiry and making a difference in the world.
Requirements
Admissions Officer for J.D. and Graduate Admissions - Georgetown University Law Center
Job Overview
The Admissions Officer supports all functions of J.D. and Graduate admissions at the Georgetown University Law Center, serving as do all team members in advising parents and applicants about our educational plans and providing clarity regarding our process.
They are responsible for aspects of recruitment, application processing, enrollment, decision selection processing, tracking and reporting, interviews, wait listing, scholarships, and admissions events and programs.
While maintaining liaison with all organizations and individuals involved in the admissions process, they communicate via print, email, and phone correspondence; and process applications, produce reports, and evaluate data.
The Admissions Officer's duties include but are not limited to:
Manage application material for waitlist candidates and runs waitlist statistics.
Work with firms and campuses around the country to coordinate Dean of Admissions group interview program.
Creates marketing materials and advertising
Books space and coordinates interviews
Manages scholarships by tracking requests, pulling and sending rosters, and identifying scholarship interests
Meets with prospective applicants and other visitors at the Admissions Office, answers questions, provides information, and offers materials for self-guided tours
Updates social media sites and edits website content.
Runs and builds reports as needed
Requirements and Qualifications
Bachelor's degree
3 years of relevant experience
Familiarity with Microsoft Office
Ability to quickly adapt to new technologies and advanced administrative skills
Ability to successfully juggle various tasks and manage multiple, often conflicting deadlines simultaneously
Preferred Qualification
Experience with Banner Student Information System and relevant CRM software(s)
Work Mode: Hybrid Please note that work mode designations are regularly reviewed in order to meet the evolving needs of the University. Such review may necessitate a change to a position's mode of work designation. Complete details about Georgetown University's mode of work designations for staff and AAP positions can be found on the Department of Human Resources Mode of Work Designation.
Current Georgetown Employees:
If you currently work at Georgetown University, please exit this website and login to GMS (gms.georgetown.edu) using your Net ID and password. Then select the Career worklet on your GMS Home dashboard to view Jobs at Georgetown.
Submission Guidelines:
Please note that in order to be considered an applicant for any position at Georgetown University you must submit a resume for each position of interest for which you believe you are qualified. Documents are not kept on file for future positions.
Need Assistance:
Need some assistance with the application process? Please call 202-687-2500. For more information about the suite of benefits, professional development and community involvement opportunities that make up Georgetown's commitment to its employees, please visit the Georgetown Works website.
EEO Statement:
Georgetown University is an Equal Opportunity/Affirmative Action Employer fully dedicated to achieving a diverse faculty and staff. All qualified applicants are encouraged to apply and will receive consideration for employment without regard to race, color, religion, national origin, age, sex (including pregnancy, gender identity and expression, and sexual orientation), disability status, protected veteran status, or any other characteristic protected by law.
Benefits:
Georgetown University offers a comprehensive and competitive benefit package that includes medical, dental, vision, disability and life insurance, retirement savings, tuition assistance, work-life balance benefits, employee discounts and an array of voluntary insurance options. You can learn more about benefits and eligibility on the Department of Human Resources website.