Senior Associate Registrar - Georgetown University Law Center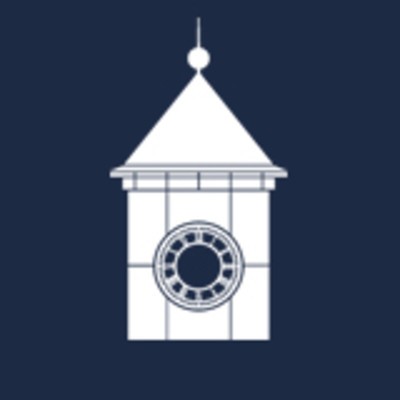 Center on Privacy and Technology
center, tx, usa
Posted on Friday, October 6, 2023
Located in a historic neighborhood in the nation's capital, Georgetown offers rigorous academic programs, a global perspective, exciting ways to take advantage of Washington, D.C., and a commitment to social justice. Our community is a tight knit group of remarkable individuals interested in intellectual inquiry and making a difference in the world.
Requirements
Senior Associate Registrar - Georgetown University Law Center
Georgetown Law students don't just study the law. In D.C., they experience it. Washington, D.C., is the nation's capital, a global hub and a lively metropolis. At Georgetown Law, students learn the law in the place where laws are made.
Job Overview
The Senior Associate Registrar has responsibilities that include but are not limited to: registration and degree clearance; provision of information regarding academic policy, procedure, and registration to students, faculty, deans and administrators; and administration of operations, publications, and committee membership.
They have a significant impact on the smooth functioning of registration administration, certifications, commencement and graduation clearance – all of which directly impacts every student's ability to sit for state Bar exams, exam administration, and compliance with federal laws relating to FERPA rights; as well as a student's ability to meet ABA guidelines for graduation and the Bar.
As a lead representative of the central department for the administration of the Law Center's academic policies, they are imperatively responsive to both student and faculty concerns and requests, and diplomatically resolve issues quickly and fairly.
The Senior Associate Director applies their good judgment in presenting students' concerns to the Registrar and in proposing changes to existing policies or procedures in response to those concerns – which often directly impacts students' academic success, their ability to sit for state Bar exams, and to compete for employment.
As assigned, they assume greater responsibility as leader on certain projects; and serve as the as Acting Registrar in the absence of the Assistant Dean and Registrar.
Work Interactions
Reporting directly to the Registrar, the Senior Associate Registrar directly supervises two full-time staff members (Manager of Directed Registration and Manager of Registration and Degree Audit), and assists in the supervision and training of nine full-time staff.
They come in contact with virtually the entire student body - approximately 2600 students - in person, via email, or over the telephone, and provide academic and registration advice and counseling to a large portion of these students
As well, they interact with more than 100 full-time and 700 adjunct faculty - in person, via email, or over the telephone - and provide advice regarding academic and registration policies and procedures.
Requirements and Qualifications
Bachelor's degree
Progressively responsible management experience - preferably in a higher education setting
Academic and/or personal counseling experience
Technical knowledge and experience in systems used by higher education institutions desirable
Ability to multi-task
A professional and calm demeanor and the ability to negotiate positive outcomes in the midst of highly stressful situations
Candidate literacy, with advanced skills in Word, WordPerfect, Banner, e-mail software; as well as PC-based database management programs, such as Microsoft Access and Excel - all in a Windows environment.
Availability and willingness to work extended hours during the week and on weekends, as needed
Work Mode: Hybrid Please note that work mode designations are regularly reviewed in order to meet the evolving needs of the University. Such review may necessitate a change to a position's mode of work designation. Complete details about Georgetown University's mode of work designations for staff and AAP positions can be found on the Department of Human Resources Mode of Work Designation.
Current Georgetown Employees:
If you currently work at Georgetown University, please exit this website and login to GMS (gms.georgetown.edu) using your Net ID and password. Then select the Career worklet on your GMS Home dashboard to view Jobs at Georgetown.
Submission Guidelines:
Please note that in order to be considered an applicant for any position at Georgetown University you must submit a resume for each position of interest for which you believe you are qualified. Documents are not kept on file for future positions.
Need Assistance:
Need some assistance with the application process? Please call 202-687-2500. For more information about the suite of benefits, professional development and community involvement opportunities that make up Georgetown's commitment to its employees, please visit the Georgetown Works website.
EEO Statement:
Georgetown University is an Equal Opportunity/Affirmative Action Employer fully dedicated to achieving a diverse faculty and staff. All qualified applicants are encouraged to apply and will receive consideration for employment without regard to race, color, religion, national origin, age, sex (including pregnancy, gender identity and expression, and sexual orientation), disability status, protected veteran status, or any other characteristic protected by law.
Benefits:
Georgetown University offers a comprehensive and competitive benefit package that includes medical, dental, vision, disability and life insurance, retirement savings, tuition assistance, work-life balance benefits, employee discounts and an array of voluntary insurance options. You can learn more about benefits and eligibility on the Department of Human Resources website.