Senior Network Technology Engineer - Information Systems Technology - Georgetown University Law Center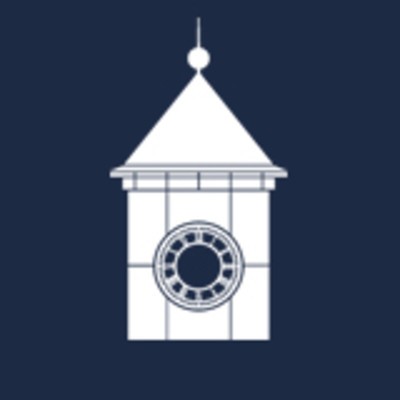 Center on Privacy and Technology
IT
center, tx, usa
Posted on Wednesday, October 11, 2023
Located in a historic neighborhood in the nation's capital, Georgetown offers rigorous academic programs, a global perspective, exciting ways to take advantage of Washington, D.C., and a commitment to social justice. Our community is a tight knit group of remarkable individuals interested in intellectual inquiry and making a difference in the world.
Requirements
Senior Network Technology Engineer - Information Systems Technology - Georgetown University Law Center
Job Overview
Georgetown Law's Information System Technology (IST) seeks a highly motivated Senior Network Technology Engineer to lead and support network, security, project management, telecommunications and enterprise network operations at the Law Center campus.
They serve as a technology expert with responsibility for leading technical initiatives in a fast-paced service-oriented environment that focuses on continual improvement for the institution.
They work with Law Center network administrators, database administrators, security administrators, project managers, technical directors and application developers, as well as with faculty, staff, students, project stakeholders and vendors.
Work Interactions
Reporting directly to the Senior Director of Technology Operations, Client Services and GOCard Operations, the Senior Network Technology Engineer interacts with all staff, faculty, students of Georgetown Law, UIS, vendors and integrators.
Given its key role in the support of our academic mission, the Senior Network Technology Engineer is an emergency-designation position. The incumbent is required to be available during after-hours.
Requirements and Qualifications
Bachelor's degree in Computer Science or MIS - preference for a Master's degree in a computing field
At least 4 years of data and voice network experience - sufficient to demonstrate competency and capability with: traditional PBX operations, VoIP, phones, SIP, L2/L3 network switches, routers, wireless access points, cabling infrastructure and standards to include copper, coax, and fiber, and wireless technologies
Established project management skills and experience with the OSI model
Knowledgeable in enterprise-wide network applications, network infrastructure, network security, integration, and network architecture
Understanding of the interactions among applications, operating systems, system hardware, network services, and storage devices
Strong ability to work in a team with excellent customer service attitude and good verbal and written communication skills
​Technical Qualifications or Specialized Certification
Established project management skills
Knowledgeable in enterprise-wide applications, cloud network systems, infrastructure, security, integration, system and data base administration
Working knowledge of Cisco Meraki
Knowledge of network security-related technologies to ensure the appropriate protection of enterprise data and systems
Familiarity with Single Sign-on (SSO) through Shibboleth
Working knowledge and experience with Secure DUO
Excellent troubleshooting skills with the ability to perform Root Cause Analysis on complex IT operational issues
At least 4 years of experience with cloud-based enterprise systems
At least 4 years of experience with Cisco network equipment, Meraki and Cisco telephony
Managerial knowledge of industry standard ticketing software system
CISCO CCNA Certification(s)
ITIL v3Certification - preference for v4
ISSP Certification – preferred
PMI Certification - preferred
Other Skills
Excellent and demonstrated oral and written communication skills through the ability to translate complex and technical concepts into readily-understood language for end users, project managers, business analysts, management, and other stakeholders
Experience working in a higher education environment and understanding of its structure and dynamics
Experience managing large projects (both from a technical and functional aspect)
Strong skills in consulting, communication, problem-solving, needs analysis and data analysis
Superior interpersonal, analytical, and problem-solving skills
With minimal supervision, ability to work both independently and as part of a team
Strong planning and organizational skills and the ability to manage competing priorities
Exceptional initiative and judgment
Strong marketing skills and customer-service orientation
Ability to work effectively with faculty, administrators, students, alumni and external constituents
Proficiency with basic data management systems and basic computer applications - e.g., Word, Excel, Access, PowerPoint); and the willingness and ability to learn additional applications as needed
Commitment to diversity and to serving the needs of a diverse population
5 or more years working in IT Operations in medium size work environments with 500 or more employees
Basic understanding of statistics and its use in operational environments
Excellent troubleshooting skills with the ability to perform Root Cause Analysis on complex IT operational issues
Experience working directly with business stakeholders to negotiate cost-appropriate service levels
Working experience with ITIL framework
Consultative work style that supports successful initiatives across complex matrix groups/departments with competing priorities
Proficient project management skills and experience
Initiative to explore new ideas and the ability to motivate others to accept progress and change
Ability to work independently and provide technical guidance to staff
Ability to develop innovative direction and solutions, particularly in ambiguous environments/ situations
Ability to deal with conflict and to facilitate resolution
Ability to manage multiple competing initiatives independently or with finite resources
Ability to enforce rules and procedures in a consistent manner
Work Mode: Hybrid Please note that work mode designations are regularly reviewed in order to meet the evolving needs of the University. Such review may necessitate a change to a position's mode of work designation. Complete details about Georgetown University's mode of work designations for staff and AAP positions can be found on the Department of Human Resources Mode of Work Designation.
Current Georgetown Employees:
If you currently work at Georgetown University, please exit this website and login to GMS (gms.georgetown.edu) using your Net ID and password. Then select the Career worklet on your GMS Home dashboard to view Jobs at Georgetown.
Submission Guidelines:
Please note that in order to be considered an applicant for any position at Georgetown University you must submit a resume for each position of interest for which you believe you are qualified. Documents are not kept on file for future positions.
Need Assistance:
Need some assistance with the application process? Please call 202-687-2500. For more information about the suite of benefits, professional development and community involvement opportunities that make up Georgetown's commitment to its employees, please visit the Georgetown Works website.
EEO Statement:
Georgetown University is an Equal Opportunity/Affirmative Action Employer fully dedicated to achieving a diverse faculty and staff. All qualified applicants are encouraged to apply and will receive consideration for employment without regard to race, color, religion, national origin, age, sex (including pregnancy, gender identity and expression, and sexual orientation), disability status, protected veteran status, or any other characteristic protected by law.
Benefits:
Georgetown University offers a comprehensive and competitive benefit package that includes medical, dental, vision, disability and life insurance, retirement savings, tuition assistance, work-life balance benefits, employee discounts and an array of voluntary insurance options. You can learn more about benefits and eligibility on the Department of Human Resources website.