Police Sergeant, Campus Police Department - Georgetown University Law Center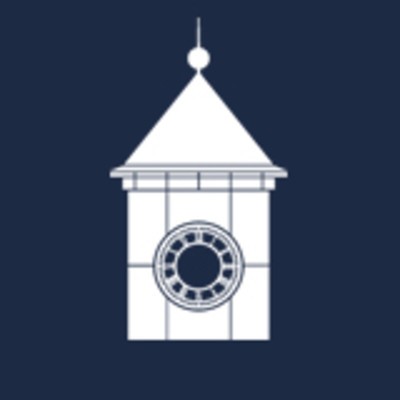 Center on Privacy and Technology
center, tx, usa
Posted on Saturday, November 11, 2023
Located in a historic neighborhood in the nation's capital, Georgetown offers rigorous academic programs, a global perspective, exciting ways to take advantage of Washington, D.C., and a commitment to social justice. Our community is a tight knit group of remarkable individuals interested in intellectual inquiry and making a difference in the world.
Requirements
Police Sergeant, Campus Police Department - Georgetown University Law Center
Tradition. Innovation. A superb faculty. Hundreds of course offerings - and all just steps away from the Capitol and Supreme Court. Georgetown Law is an exceptional institution in an enviable location. Students come here from all over the world to study international or tax law, environmental or health care law (just a few of our specialties). They come here for our top-ranked clinics. Most of all, they come because this is the place where theory and practice meet. At Georgetown students learn to law in the place where laws are made.
Job Overview
The Police Sergeant, with limited supervision, works independently and with other Patrol Sergeants as a frontline supervisor for subordinate officers and civilians (student guards and contact security guards).
They oversee day-today operations/activities and supervise patrol officers assigned to provide police, safety and physical security services to the Georgetown University Law Center and community in general; and ensure compliance with appropriate written and verbal orders of the Director/designee for all security, police, and safety and traffic matters occurring on and around Law Center property.
They direct and deploy the work activities of subordinate employees assigned and consults with the Director/designee on appropriate personnel decisions; serve as initial Incident Commander on-scene during incidents and emergencies unless relieved by a ranking officer; and send emergency notifications to the University Community during critical events as approved by Director/designee.
The Police Sergeant ensures administrative support processes for the Campus Police Department are accurately completed/maintained (for example, crime logs, activity sheets, daily rosters, time and attendance); and displays knowledge of an extensive array of leadership competencies that are beyond the scope/requirements of subordinate officers - such as conducting investigations of personnel performance, evaluating campus safety programs, analyzing training needs, enacting problem-solving techniques, and applying outstanding judgment to unusual events/incidents.
They engage in community policing and crime prevention activities and may be assigned special projects/assignments; play a critical role in emergency management and law enforcement operations as errors may lead to the loss of life and loss of property; and support effective public safety toward a positive impact on the reputation of the University.
Work Interactions
Reporting to the Director of Campus Police Department/designee, the Police Sergeant delivers a performance that reflects well on the department and the University and Campus Safety; and as a liaison to various constituencies (students, faculty, staff, parents, alumni, visitors, neighbors) and external agencies (MPD, DCFD, FBI, USSS), they routinely interact in a professional manner. As well, they routinely interact in a structured/formal or unstructured/emergency setting, including non-routine contacts, contacts as part of a presentation, and contacts with violators/victims; and convey information in a clear, concise, and logical manner.
Work Environment
The Police Sergeant performs routine desk/ office and police duties; spends significant time outside and walks with regular and recurring exposure to moderate discomforts such as noise, high temperatures, and adverse weather conditions. As a responder to incidents, they may experience proximity to danger, including acts of violence, fire, fumes, odors, toxins, and protests with agility/dexterity (stair climbing, running, bending, kneeling, and crawling); use their strength to pursue, apprehend, and detain uncooperative persons; and occasionally lift up as much as 100 pounds.
Qualifications
Bachelor's degree from an accredited institution of higher learning
At least 5 years law enforcement experience related to public safety, security related, law enforcement, military and/or equivalent supervisory experience with knowledge of criminal/civil law and police policies and procedures – including 3 years of supervisory experience
At least 21 years of age
U.S. citizenship
Possession and maintenance of valid driver's license with no violations in the last three years
Ability to pass Georgetown University driver's certification
Eligibility to obtain and maintain a Special Police Officer Commission and any other security related security clearances - and to pass a post-offer background investigation
Ability to obtain and maintain certification in Arrest Control Tactics, Baton, and OC-based Aerosol Subject Restraint and other assigned training subjects
Successful completion of training that may include the Consortium of Universities Law Enforcement Academy, usually during the probation period or equivalent training and certification from a civilian or military law enforcement academy as required by the Director. [If a candidate has previously graduated from a recognized police academy, the Director may request an academy waiver with documentation.]
Successful completion of a drug test, and a physical examination by a medical doctor to University specifications, extensive psychological testing, and physical fitness/agility test as required by the Director
20/20 vision or corrective lens (including contact lens) to see far and near objects, estimate distance, and distinguish colors
Proficiency with computers including Microsoft Word, Excel, and email and/or the ability to learn these applications
Ability to employ tact, patience, a courteous demeanor for interactions with students, staff, faculty, visitors, and community members
Experience in and responsibility for critical incident response and notification procedures
Experience and/or training in situations involving sexual assault and discrimination (including religious, racial, and sexual orientation), biased based policing, and ethics
Accountability for rules and responsibilities, for own actions and actions of subordinates, and dependability in meeting commitments, work attendance, and punctuality
Successful completion of all other departmental training to include: a) Instructor and Lesson Plan Development Training Program or equivalent; and b) Crisis De-Escalation Train-the-Trainer or equivalent Field Training & Evaluation Program or equivalent Basic Instructor Training Program or equivalent First Line Supervisor Training or equivalent
An equivalent combination of training and experience may be considered in lieu of above requirements by the DPS Director.
Ability to supervise, evaluate, manage, and motivate subordinate police personnel
Ability to prioritizing tasks and remain focused when performing multiple tasks
Ability to employ discretion, professionalism, and deescalate the use of police powers in a University environment
Oral and writing skills
Willingness and initiative to support subordinates and organizational goals in difficult work situations, fulfill responsibilities, and follow up on assignments.
Advanced knowledge of criminal/civil law and police policies and procedures
Experience with direct fiscal responsibility and/or indirect fiduciary responsibility for property and equipment
Advanced knowledge of emergency management (mitigation, preparedness, response, recovery)
Advanced knowledge of policing in a higher education environment and applicable laws/ policies/procedures/reporting
Demonstrated ability to perform complex functions, establish priorities, and resolve issues
Demonstrated ability to plan, develop, and implement programs/projects
Preferred qualifications
Knowledge of telecommunications equipment, along with administrative and clerical skills
Excellent grammar, speaking, and writing skills
A written test and/or a writing sample may be required by the Director.
Essential The Police Sergeant is considered essential under the University Personnel policy guidelines and therefore subject to be on call when necessary. Willingness and availability are required to work extended, odd, or off hours to achieve the expectations of the department – including rotating tours of duty (day shifts, evening shifts, overnight shifts) with fluctuating days off, according to department needs.
Work Mode: On Campus. Please note that work mode designations are regularly reviewed in order to meet the evolving needs of the University. Such review may necessitate a change to a position's mode of work designation. Complete details about Georgetown University's mode of work designations for staff positions can be found on the Department of Human Resources Mode of Work Designation.
Current Georgetown Employees:
If you currently work at Georgetown University, please exit this website and login to GMS (gms.georgetown.edu) using your Net ID and password. Then select the Career worklet on your GMS Home dashboard to view Jobs at Georgetown.
Submission Guidelines:
Please note that in order to be considered an applicant for any position at Georgetown University you must submit a resume for each position of interest for which you believe you are qualified. Documents are not kept on file for future positions.
Need Assistance:
Need some assistance with the application process? Please call 202-687-2500. For more information about the suite of benefits, professional development and community involvement opportunities that make up Georgetown's commitment to its employees, please visit the Georgetown Works website.
EEO Statement:
Georgetown University is an Equal Opportunity/Affirmative Action Employer fully dedicated to achieving a diverse faculty and staff. All qualified applicants are encouraged to apply and will receive consideration for employment without regard to race, color, religion, national origin, age, sex (including pregnancy, gender identity and expression, and sexual orientation), disability status, protected veteran status, or any other characteristic protected by law.
Benefits:
Georgetown University offers a comprehensive and competitive benefit package that includes medical, dental, vision, disability and life insurance, retirement savings, tuition assistance, work-life balance benefits, employee discounts and an array of voluntary insurance options. You can learn more about benefits and eligibility on the Department of Human Resources website.