Special Police Officer, Campus Police Department - Georgetown University Law Center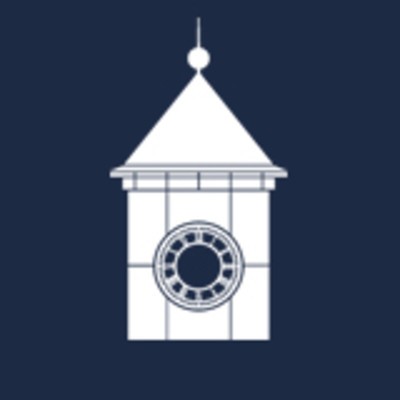 Center on Privacy and Technology
center, tx, usa
Posted on Tuesday, November 14, 2023
Located in a historic neighborhood in the nation's capital, Georgetown offers rigorous academic programs, a global perspective, exciting ways to take advantage of Washington, D.C., and a commitment to social justice. Our community is a tight knit group of remarkable individuals interested in intellectual inquiry and making a difference in the world.
Requirements
Special Police Officer, Campus Police Department – Georgetown University Law Center
Tradition. Innovation. A superb faculty. Hundreds of course offerings - and all just steps away from the Capitol and Supreme Court. Georgetown Law is an exceptional institution in an enviable location. Students come here from all over the world to study international or tax law, environmental or health care law (just a few of our specialties). They come here for our top-ranked clinics. Most of all, they come because this is the place where theory and practice meet. At Georgetown students learn to law in the place where laws are made.
Job Overview
The Special Police Officer provides services to protect the life, well-being, and property of students, faculty, staff, visitors, dignitaries, and other through policing, patrol, event security, investigation, and emergency response as outlined in general orders and special orders, as directed by superior officers. They support the university community by providing information and assistance, and is directly responsible to the patrol sergeant for fulfilling duties assigned performing patrol functions and specialized assignments according to all special and general orders in protection of life and property of Georgetown University. Interacting routinely with students, faculty, staff, parents, alumni, and neighbors, the Special Police Officer has additional duties that include but are not limited to:
Provides police and security services while protecting life and property, performing police patrol duties while carrying batons and pepper spray.
Patrols on foot, in golf carts, and/or motor vehicles, responding to emergencies and enforcing all United States, District of Columbia laws and University rules and regulations.
Supports the university community by establishing and maintaining an environment in which all community members can go safely about their varied activities in the best interest of the university.
Accurately and thoroughly prepares incident reports and safeguards information and evidence to ensure successful follow up and resolution.
Assists in the preliminary investigations of incidents as necessary, supporting and providing assistance to persons who have been victims of crime and attending court whenever necessary, regardless of other commitments.
In the absence of the Communications Officer, answers all telephone call and responds to emergencies, burglar alarms, fire alarms, and requests for service.
Conducts speaking presentations on topics, which have been identified through surveys and community feedback under the supervision of the shift supervisor, assistant supervisor, or coordinators.
In furtherance of the university's higher education objectives, becomes well acquainted with members of the University community.
Qualifications
High School diploma or equivalency
Three years of general work experience with at least one year in security or a related field
Must be eligible to obtain and maintain a campus police officer commission
Possess and maintain a valid driver's license with no violations in the last three years and able to pass Georgetown University's Driver's Certification
Ability to complete all required departmental trainings to include certification and arrest control tactics: Baton and QC-Based Aerosol Subject Restraint. (Training includes successful completion of the consortium of universities law enforcement academy, usually during the probation period or equivalent training and certification from a civilian or military law enforcement academy)
Knowledge of criminal and civil law and police policies and procedures
Essential: The Special Police Officer is considered as essential under the University policy guidelines and therefore subject to be on call when necessary.
Work Mode: On Campus. Please note that work mode designations are regularly reviewed in order to meet the evolving needs of the University. Such review may necessitate a change to a position's mode of work designation. Complete details about Georgetown University's mode of work designations for staff positions can be found on the Department of Human Resources Mode of Work Designation.
Current Georgetown Employees:
If you currently work at Georgetown University, please exit this website and login to GMS (gms.georgetown.edu) using your Net ID and password. Then select the Career worklet on your GMS Home dashboard to view Jobs at Georgetown.
Submission Guidelines:
Please note that in order to be considered an applicant for any position at Georgetown University you must submit a resume for each position of interest for which you believe you are qualified. Documents are not kept on file for future positions.
Need Assistance:
Need some assistance with the application process? Please call 202-687-2500. For more information about the suite of benefits, professional development and community involvement opportunities that make up Georgetown's commitment to its employees, please visit the Georgetown Works website.
EEO Statement:
Georgetown University is an Equal Opportunity/Affirmative Action Employer fully dedicated to achieving a diverse faculty and staff. All qualified applicants are encouraged to apply and will receive consideration for employment without regard to race, color, religion, national origin, age, sex (including pregnancy, gender identity and expression, and sexual orientation), disability status, protected veteran status, or any other characteristic protected by law.
Benefits:
Georgetown University offers a comprehensive and competitive benefit package that includes medical, dental, vision, disability and life insurance, retirement savings, tuition assistance, work-life balance benefits, employee discounts and an array of voluntary insurance options. You can learn more about benefits and eligibility on the Department of Human Resources website.