Program Officer, SPARK (Nigeria)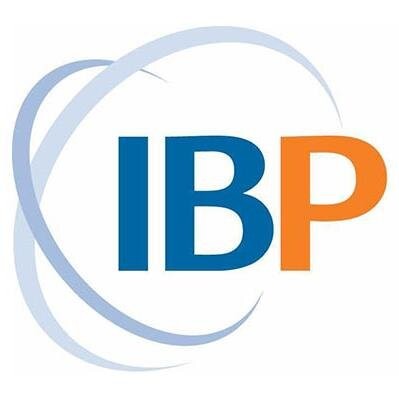 International Budget Partnership (IBP)
Operations
Nigeria
Posted on Sunday, April 2, 2023
International Budget Partnership (IBP) works to ensure that all people, especially underserved communities, have the right and ability to understand and influence how public money – their money – is raised and spent. IBP is a nonprofit organization fiercely dedicated to ensuring governments use public funds to help those that need it most. In more than 120 countries, we pioneer new approaches to enable oversight of government taxation and spending. IBP is a multi-cultural environment with strong camaraderie among mission driven people.
Through the Strengthening Public Accountability for Results and Knowledge (SPARK) initiative, IBP and its civil society partners have successfully piloted a model in seven countries that harnesses the collective power and political influence of grassroots groups and social movements to build powerful service delivery and budget-focused reform campaigns. Since its launch in 2018, SPARK has achieved significant, sustainable results at scale in improving service delivery and fiscal governance systems. Critically, SPARK has centered groups that represent marginalized communities (including women, small-scale farmers & fishers, and people with disabilities) as the main drivers of change. That emphasis – on the role of powerful social movements and citizen groups – represents an important shift towards greater equity and efficiency in public finance practices. The second phase of SPARK will focus on four countries over a five-year period, including Nigeria.
IBP seeks a
Program Officer (PO)
to join our team. The Program Officer for Nigeria is primarily responsible for supporting the implementation of the Nigeria Country Strategy and for providing direct support to the Country Manager.
The implementation of the Nigeria country strategy will focus on building the skills of powerful, effective, and inclusive coalitions led by grassroots groups to achieve sustainable, systems-level change.
ESSENTIAL DUTIES AND RESPONSIBILTIES include, but are not limited to:
Participates in and supports the refinement of the IBP Country Strategy for Nigeria, including developing specific annual work plans and contributing to budgeting exercises, and collaborating with other colleagues to ensure that the SPARK program in Nigeria best contributes to the realization of IBP's mission.
Supports the implementation of the broader country strategy for Nigeria, as well as the respective entry point strategies, including identifying and networking with possible partners, and mapping out the technical assistance and other support that the IBP will be providing.
Provides technical assistance and coordinates with other IBP colleagues, consultants and independent contractors to organize the provision of training, technical assistance and other capacity building support required by partners.
Develops relevant relationships with CSOs, media and government officials who are able to progress the objectives of the country and entry point strategies, in general, and specifically the citizens and community-led campaigns identified as key to the strategies.
Plays a key role in supporting partners in the processes of applying for, and overseeing the use of their SPARK grant resources, as appropriate and/or required.
Collects information that contribute to the documentation, and evaluation of the Nigeria country-level and entry point strategies, including participating in periodic review meetings and initiatives to work through process improvements for the Nigeria country strategy, the SPARK program and partner support.
Collects and writes up information on the Nigeria country and entry point strategies for IBP's annual report and donor reports.
Supports cross team collaboration within IBP as may be required by priorities of the SPARK Program, or other institutional priorities.
OTHER RESPONSIBILITIES:
Contributes to monitoring, learning and reflection sessions for SPARK, in liaison with the country-level SPO PMEL, as well as the global PMEL and Action Research teams.
Participates in IBP all-staff meetings and retreats, and in all SPARK team meetings.
Supports other SPARK team colleagues to ensure that SPARK model and standards of providing support and technical assistance to partners are evenly applied.
Contributes to drafting terms of reference for consultants, supports the execution and monitoring of consultants' performance.
Coordinates closely with the IBP Operations/Finance team for all administrative and logistical needs.
Complies with all administrative and financial protocols, policies and procedures of IBP.
EDUCATION:
Minimum Bachelor's degree in Development Studies, Economics, Public Policy and Management, Public Health, any of the social sciences, or a related development field, required. Master's degree or Postgraduate Diploma preferred.
EXPERIENCE:
2 to 6 years of experience in public finance management, policy and strategy, public health or related development field.
2 to 6 years of experience implementing and monitoring programs that support social movements, grassroots groups, and civil society organizations to analyze public budgets, and to engage and advocate for greater transparency, accountability, and participation in public budget processes.
High familiarity with development issues at the local, state, and federal government levels in Nigeria.
At least 2 years of experience providing and supporting capacity building interventions, particularly with social movement, grassroots groups, and civil society organizations.
Experience with civil society development advocacy initiatives, including a keen understanding of accountability ecosystems for public resources and the roles that civil society can play in relation to these systems.
Previous experience in the grant management process.
Experience with Knowledge Management and Development Communications will be an added advantage.
SKILLS:
Strategic thinker; strong analytical skills.
Strong written and verbal communication skills: high-level ability to communicate effectively with partners, colleagues, consultants, and representatives of government and other multilateral organizations; strong network building skills.
Language skills – at least one additional fluency to English, relevant to Nigeria.
Ability to work well independently with minimal supervision while maintaining regular and frequent communications with IBP and SPARK colleagues geographically dispersed around the world.
Strong interpersonal skills and the ability to thrive in and contribute to a culture of collaboration and teamwork in a diverse work environment.
Demonstrates a high level of organization; a strong ability to prioritize tasks to meet multiple deadlines.
Proficiency with Microsoft Office package required; proficiency with other specialist software applications, desirable.
ATTRIBUTES:
Personal qualities of integrity, credibility and a commitment to and passion for IBP's mission.
Highly flexible and adaptable to shifting environments and works well under pressure.
Motivated to learn and willing to contribute to learning initiatives.
Strong ability to work meaningfully with members of citizen-led campaigns and social movements.
Considerate, humble yet strategic in sustaining relationship with key stakeholders and role players.
PHYSICAL DEMANDS:
Extensive in-country travel is required.
This is a full-time position with an initial 2-year term, with an option for further extension.
Equal employment opportunity and having a diverse staff are fundamental principles at the International Budget Partnership, where employment and promotional opportunities are based upon individual capabilities and qualifications without regard to race, color, religion, gender, pregnancy, sexual orientation/affectional preference, age, national origin, marital status, citizenship, disability, veteran status or any other protected characteristic as established under law.
Please apply with a resume (less than 5 pages) and cover letter - clearly stating your suitability for this position.