Enterprise Account Manager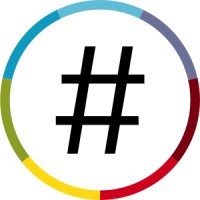 NationBuilder
Sales & Business Development
Remote · United States
Posted on Friday, November 13, 2020
At NationBuilder we create software for leaders. We work with political candidates and parties, nonprofit organizations, community organizers, and anyone else trying to make change in the world. Our customers come in all shapes and sizes, from small-town organizers trying to win their school board elections to the largest political parties, candidates, and NGOs in the world. To learn more about NationBuilder, read about our mission and beliefs.
NationBuilder is seeking an Enterprise Account Manager to join our global team. While the team is global, this role is based within the United States and is primarily responsible for serving customers in North America.
Enterprise Account Managers take primary responsibility for the onboarding and ongoing success of NationBuilder's Enterprise-level customers. Combining technical expertise with the NationBuilder product with a deep understanding of customers' goals and desired outcomes, they coach the leaders of campaigns, non-profits, advocacy organizations, and a wide variety of other customers on how to use the NationBuilder platform to achieve their objectives.
If you're passionate about equipping leaders to build something meaningful in the world, we'd be excited to have you join the team.

What you'll do:
Serve as the primary point of contact for your assigned customers, assuming overall responsibility for the success, satisfaction, and retention of your customers

Master the NationBuilder product, common challenges facing customer communities, and the best ways to leverage NationBuilder across varied use cases

Manage your customers' service renewal and upgrade engagements to success, both as the primary point of contact and in collaboration with the Sales team

Build strong relationships with your customers and gain a deep understanding of their unique needs and priorities, helping them translate their goals into milestones that can be achieved using the NationBuilder software

Drive successful use and adoption of NationBuilder among your customers by providing day to day troubleshooting support, strategic coaching and guidance, and by tracking and escalating product issues

Contribute your best ideas, thoughts, and strategies to help make our global team more effective

Identify risks to customer retention and collaborate with other internal teams to remediate them

Represent the voice of your customers with Product and Engineering teams to help drive the right improvements to the NationBuilder software

Embody empathy, stay calm under pressure, and have a can-do attitude

Be a human, not a robot
We are looking for:
2-3 years of experience in a customer success/account management role or equivalent experience working in political campaigns/parties, nonprofits, or advocacy organizations

Exceptional verbal & written communication skills in English; you should be comfortable communicating frequently on the phone, over video call, and in written form. Proficiency in additional languages is a plus.

Adaptability - you should be comfortable working with both technical and strategic points of contact both at customer organizations and within NationBuilder

Experience using NationBuilder is a major plus, but not required

We are fiercely nonpartisan; you must be open to working with political parties, campaigns, and organizations from all backgrounds and with diverse missions

Passion for technology and familiarity with key concepts of online engagement

Ability to work in a fast-growing, dynamic environment

Attention to detail and pride in always delivering quality work

Bring your whole self to work: a positive, constructive and open attitude are welcomed and expected, but we also don't want people who put on a "work face." You should feel free to be yourself and help the company grow by doing so.
To apply, submit your resume and tell us why you're a good fit for the job in 280 characters or less (like a tweet, but you don't have to actually tweet it)!
NationBuilder is an equal opportunity employer and we value inclusion. We are committed to finding talent that is not determined on the basis of race, religion, color, national origin, gender, gender identity or expression, sexual orientation, age, marital status, veteran status, or disability status.