Program Coordinator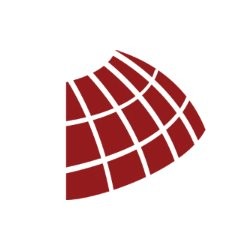 Organized Crime and Corruption Reporting Project
Administration, Operations
Amsterdam, Netherlands
Posted on Tuesday, March 21, 2023
Location: United States (East Coast). Applicants may work from home.
Application Deadline: Open until filled
We are seeking an entrepreneurial individual to help implement a game changing legal defense organization to protect investigative reporters worldwide from legal harassment from corrupt government officials, organized crime and other nefarious actors.
About Reporters Shield
Reporters Shield is a new global program defending investigative reporting from legal threats meant to silence critical voices. It is being developed by the Organized Crime and Corruption Reporting Project (OCCRP) and the Cyrus Vance Center for International Justice of the New York City Bar Association.
Legal harassment, particularly SLAPP suits ("strategic lawsuits against public participation"), have long been used by the rich and powerful to intimidate journalists, human rights defenders and independent media. Reporters Shield will protect investigative reporting organizations from defamation, libel and other vexatious lawsuits by covering the costs of lawyers, providing training on how to handle legal complaints and offering pre-publication review. Eligible member organizations will pay annual membership fees calculated according to their circumstances. Reporters Shield will function as a legal defense fund shared between members. Beyond providing coverage and protection, the ultimate aims are deterring bad actors from waging these suits and strengthening the entire field of investigative reporting. If you want to join this important movement to protect reporters and build an exciting new organization, please apply below!
Position Overview
Full-time - 40 hours a week.
Benefits include health, vision and dental care. 401k plan. 28 vacation/holidays.
Salary - expected to be between $75,000 and $90,000 depending on qualifications and experience.
Reporters Shield is seeking an experienced administrator with strong communication and relationship-building skills, a passion for investigative journalism and entrepreneurial spirit. This person will work for International Journalism Defense, the non-profit entity of Reporters Shield, and help create the NGO infrastructure. The coordinator will serve as the program's chief administrator and day-to-day membership manager. They will coordinate the initial vetting process for member organizations with an advisory board, facilitate member intake, and oversee individual case management and data security for members. This person will also communicate with the other two program entities as well as our partner, the Vance Center, to arrange legal defense and related budgeting. Finally, the coordinator will plan and implement additional legal assistance services including pre-publication review, member forums and tools and trainings. Because Reporters Shield is in the start-up stage, the post holder may be asked to carry out other tasks as may be reasonably assigned.
Reports to: Director of Reporters Shield
Supervisory Responsibilities: None but overseeing membership organizations
Essential Duties and Responsibilities:
Work with the Director to set up a range of organizational processes, including client. communication, claims handling and document handling. Select and implement a CMS system such as Salesforce or similar.
Coordinate with the IJD advisory board to recruit and vet potential member organizations.
Implement information security systems.
Manage regular communications with possible and current member organizations and track member feedback.
Receive and process claims from member organizations.
Establish and maintain regular communication with the Vance Center and other entities to manage pre-publication review, course of legal defense and related budgeting.
Design and implement additional membership benefits including legal trainings, forums and tools - including an online member library.
Monitor and evaluate the overall program and contribute to reports for government and private donors when necessary.
Assist the Director with program promotion.
Other duties as assigned.
Performance:
Patient and understanding person who works well with people from all over the world.
Sharp critical thinking skills and a strong desire to constantly improve organizational systems.
Top-notch communication and collaboration skills when working with colleagues and members from a diverse range of cultures and backgrounds.
Timeliness, accuracy, thoroughness and attention to detail in information management and reporting.
A basic understanding of nonprofit finance and operations.
A high degree of emotional intelligence.
Highly organized.
Skills and Experience:
Experience with membership management programs and expertise with Salesforce or equivalent CMS systems is essential. Work experience in fields such as journalism, insurance, program management is highly desirable, as is experience with program evaluation and budgeting.
Previous experience in member management, sales or recruitment including CMS/CRM software.
Non-profit management exposure or start-up experience.
Knowledge of organizational development best practices.
Budget and donor reporting skills.
Excellent customer service relationship-building capacity.
Good writing and editing skills; proficient in English; knowledge of other languages would be an asset.
Understand and practice digital security.
Knowledge of cloud-based office suites including Google applications.
To Apply
To apply, please email your CV and Cover Letter to jobs[at]occrp.org
All applications must be submitted in English. Incomplete applications will not be considered. Whilst we have internal goals to reply to unsuccessful candidates, we regret that the high number of applicants greatly exceeds our capacity to respond to each person. We apologize that we will not be able to reply to any unsuccessful applicants and are unable to sponsor U.S. work visas at this time.
Reporters Shield is a start-up and does not yet have its own human resources infrastructure. During 2023, Reporters Shield staff will be hosted by the Organized Crime and Corruption Reporting Project. As an equal opportunity employer, OCCRP values having a diverse workforce and strives to maintain an inclusive and equitable workplace. We offer competitive compensation and encourage people with a diverse range of backgrounds to apply. We do not discriminate against any person based upon race, religion, color, national origin, sex, medical conditions, family status, sexual orientation, gender identity, gender expression, age, disability, genetic information, or any other legally protected characteristics. If you are a qualified applicant requiring assistance or an accommodation to complete any step of the application process, please contact info[at]reportershield.org